If you are looking for a quick, simple, no-fuss and budget-friendly summer dessert, you have come to the right place! This Strawberry Jello pie takes about 10 minutes to put together, and is the perfect finish to any summer meal or barbecue.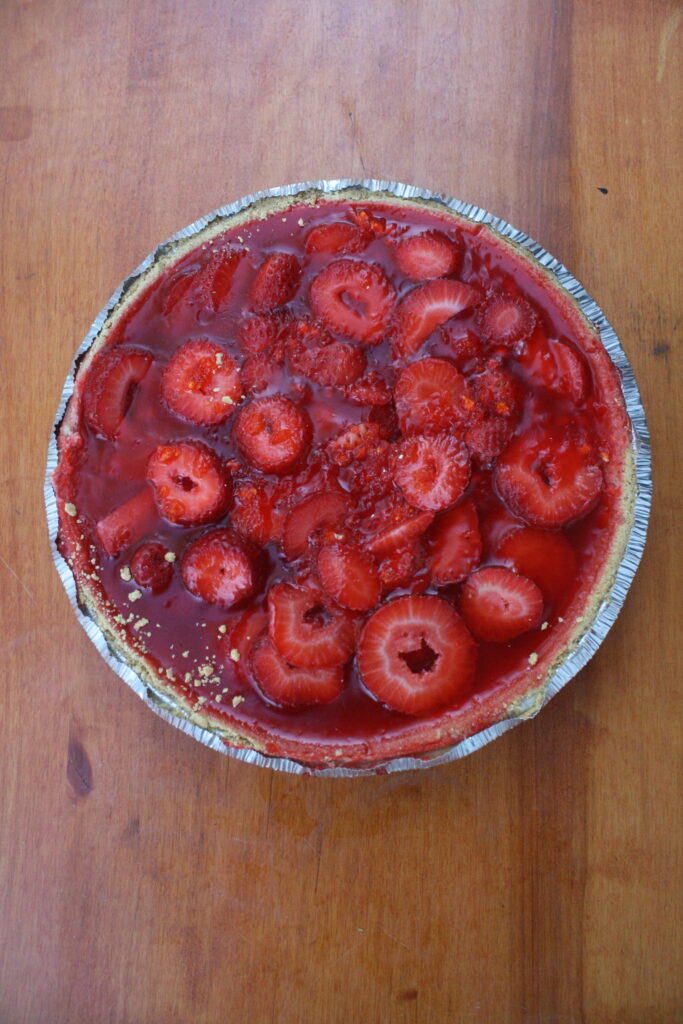 This recipe for strawberry jello pie was a cornerstone of my childhood. Seriously, this was one of my favorite treats. A couple times a year my mom would whip this pie up, and it would all be gone in one evening. I think it was a Weight Watchers recipe. I'm almost positive it was a Weight Watchers recipe. Maybe it was two points? Lemme check on that and get back to you.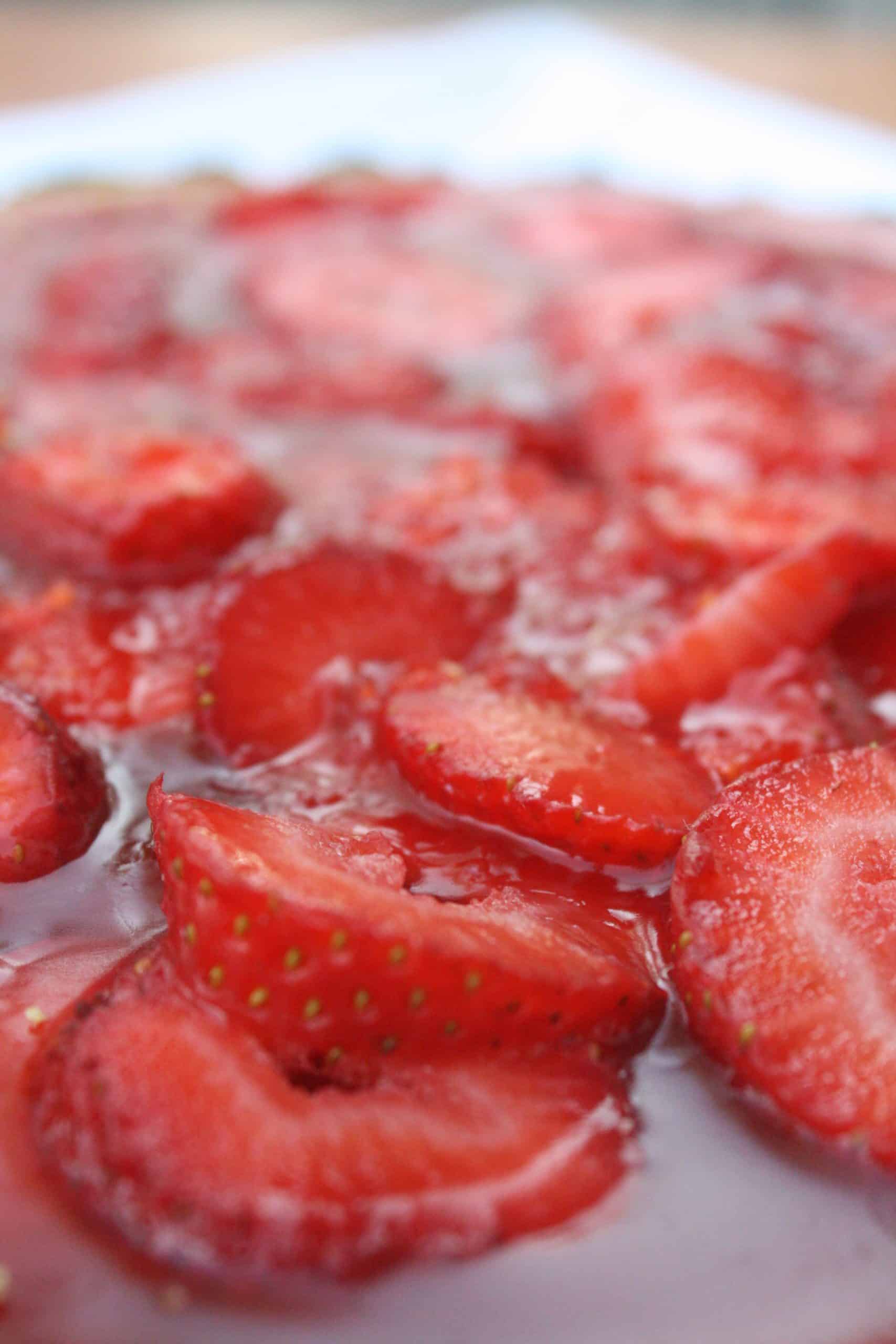 Either way, points or no points, it's super simple and very tasty.
It really doesn't take much to make it. Strawberries, jello, pudding, a graham cracker crust and boiled water. That's honestly it. It does not get much simpler than that, folks.
Remember a couple months ago when strawberries went on sale and I had them coming out my ears because they went way on sale (like 99 cents a pint on sale)? And I made this strawberry jelly, and these strawberry jalapeno margaritas? This was one of the recipes I had to make and share. Just like when I was growing up, the pie did not last long.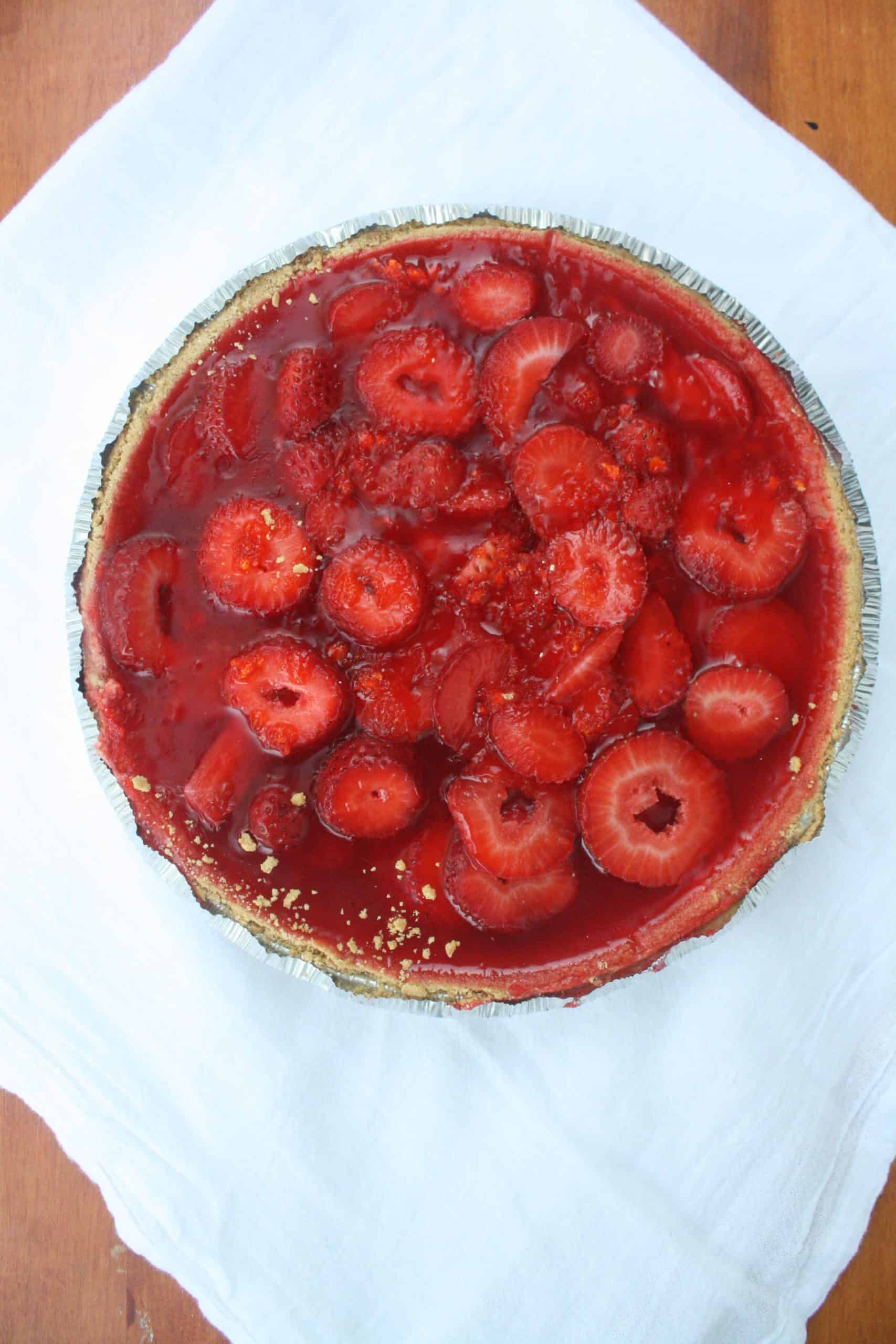 The last time I made this, I made it with my favorite pulled pork recipe–which I put on some buns with barbeque sauce for my boyfriend and his roommates. Gone so quickly. RIP, Strawberry Jello Pie.
One thing I like about this recipe (other than how easy it is), is how budget-friendly it is. I figured with the strawberries on sale for $1.39 a pint, a graham crust for $2.39 and strawberry jello and vanilla pudding for $1 each, you've got an entire pie for less than $6. It's perfect for a night at home, or a picnic, or potluck, and you've hardly invented any money into it.
Need some other easy to make recipes? Try These!
German Potato Salad with Grainy Mustard Recipe
Easy Strawberry Jello Pie
An easy and quick pie that goes with everything!
Ingredients
1

container

strawberries, sliced

1

box

strawberry jello

1

box

cook & serve vanilla pudding

1

crust

graham cracker crust

2

cups

water
Instructions
Boil water, and slice strawberries. Set strawberries aside.

Add strawberry jello and pudding to boiling water. Stir until clear

Add sliced strawberries to pie crust. Pour boiling jello and pudding mixture over sliced strawberries in pie crust.

Refrigerate for a couple hours.