If you enjoy a fancy coffee, but would rather not pay coffee shop prices, you have got to read ahead for the best budget friendly coffee gadgets to make a coffee shop style coffee at home.
I honestly don't know how to function without coffee in my system. I start everyday with a coffee from my coffee pot, and drink at least three cups of coffee a day. It's a little much and is on the edge of a problem, I know.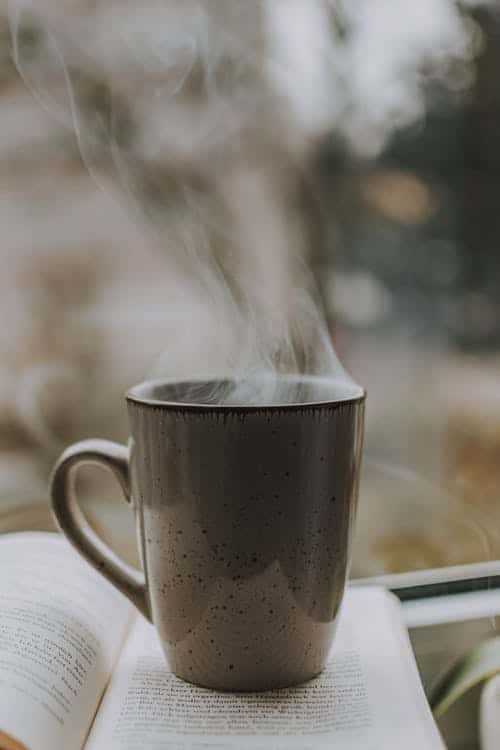 One thing I don't love about coffee, is the way it used to take a huge chunk out of my budget. When I first got divorced, I was uber concerned about how I was spending my money--in every area of my life EXCEPT for when it came to my coffee consumption. I moved from a town of 1,000 people in the middle of nowhere, to Sioux Falls, SD, where I passed four coffee shops every morning on my way to work. So what did I do? Bought a coffee on my way into the office, bought a coffee over lunch, and ran to get one more cup of brew for the afternoon--at least three times a week.
---
*This page contains affiliate links to products I recommend. If you purchase something from this page, I may receive a small percentage of the sale at no extra cost to you. For more info, click here.
---
For about two months, I was spending about $250 a month on coffee. Umm, holy shit, that's a lot. That was almost as much as my car payment. Gut. Check.
I quickly stopped with my coffee shop obsession, but my coffee obsession did not change. I had to figure out how to get my iced americano, my cold brew, and my lattes at home. So I invested in coffee makers and tools for my home. I have invested way less than $250 in my coffee gadgets and saved my budget so much in the last two years.
Are you looking to have budget friendly coffee at home? Here is my list of the best budget friendly coffee gadgets to have coffee shop coffee at home.
First Things First: Buy Good Coffee Beans
Before I go any further, let me tell you the most important part of a good cup of coffee: the coffee grounds or beans you use. I have two brands I love: Dark Canyon Coffee and Koffee Kult Coffee.
I found Dark Canyon in the tiny town I lived in in central South Dakota. Dark Canyon is roasted in Rapid City, SD, and specializes in flavored roasts. Some of those roasts include creme brule, french vanilla, and my favorite, highlander grogg. The flavor on all their coffees is so rich and prominent. If you are a flavored coffee drinker, I definitely recommend Dark Canyon!
When I want just a cup of black coffee, my go-to is Koffee Kult. I found Koffee Kult on Amazon (of course) when I was looking for a strong coffee to try. I like how strong it is, but also how smooth it is.
There are many great coffee brands out there, so please do not skimp on a good brand. Making coffee at home saves you money by keeping you from ordering from a coffee shop, so splurge a little and buy good beans.
Two: Mr. Coffee Bean Grinder
Not only should you buy good coffee, but buy beans over grounds. Why? A couple reasons. First, grinding coffee yourself actually seals in flavor in the beans that you lose when you buy pre-ground coffee. Grinding right before you brew releases flavors that are lost in a bag of grounds. Store bought grounds actually lose a lot of flavor very quickly so the grounds are only fresh for a short amount of time. Second, grinding your own coffee lets you decide how coarse or fine your grounds are. Grinding your beans for cold brew? Do a coarse grind. Espresso? Grind those beans fine.
You can spend ten dollars on coffee grinders or you can spend hundreds on a grinder. My coffee grinder is this Mr. Coffee Electric Coffee Grinder, and it's less than $20! It's super budget friendly and I've had it over two years without it breaking down or not working anymore. All you do is put your beans in, put the lid on, and push the button. Let the grounds grind as long as you want and brew! Super quick and simple. It seriously takes 30 seconds, and helps me have a great cup of coffee every morning.
Three: A Daily Coffee Pot
The best way to save money on coffee is just make a pot at home, and take a cup to-go. Just like coffee grinders, there are millions of coffee machines on the market, and so so many features and options. I have this Mr. Coffee Programmable coffee pot from Amazon. It's functional and cost me less than $30! It's perfect for weekdays If you just need a couple cups each morning, there is a five-cup version as well.
Four: A To-Go Coffee Mug
Want to really avoid the coffee shop? Take your coffee with you in a traveller mug. Not only are you cutting down on waste, you're saving money. If you're a klutz like me, you need a lid that seals and doesn't spill on your clothes, or your purse or all over your car (guilty!). I have found Contigo brand is my favorite no-spill coffee mug. I have a few of this Contigo coffee mug, and I love this style. It holds A LOT of coffee, stays hot for quite some time, and it doesn't spill when sealed. It's perfect to take with me and keep me from stopping on the way to work.
Five: The Extras
Along with a drip coffee machine, to-go coffee mugs, and good whole coffee beans, I've also saved money by investing in other machines that make me "fancy" coffees.
I got this Mr. Coffee Espresso machine with a milk frother for less than $70, and I love to use it when I'm craving a latte and some extra caffeine.
I also have this Bodum cold brew press that I use in the summer, and this Bodum French Press when I want a slow morning coffee.
What are you go-to budget friendly coffee tips?
Looking for other budget and finance ideas?
Check out this post on how I create a budget, as well as how I saved when there was no money to save. And this post on how to save money on groceries!