Simple syrup is the easiest cost-saving way to boost your drinks at home. From coffees to cocktails, simple syrup can add a kick to your cup.
Here is another example of a recipe I learned and became obsessed with in 2020. Cocktails and coffee at home had us getting all sorts of creative. We very quickly learned that it is so easy to make simple syrup and you can adjust and adapt your simple syrup recipe to get it to fit whatever your drink needs are.
Each of the recipes below are super easy to do, and will save you money when you make them versus buying them from the store. And the best part? You can look super impressive, and boujee, and capable when you finally get together with your friends and family again.
---
This page contains affiliate links to products I recommend. If you purchase something from this page, I may receive a small percentage of the sale at no extra cost to you. For more info, click here.
---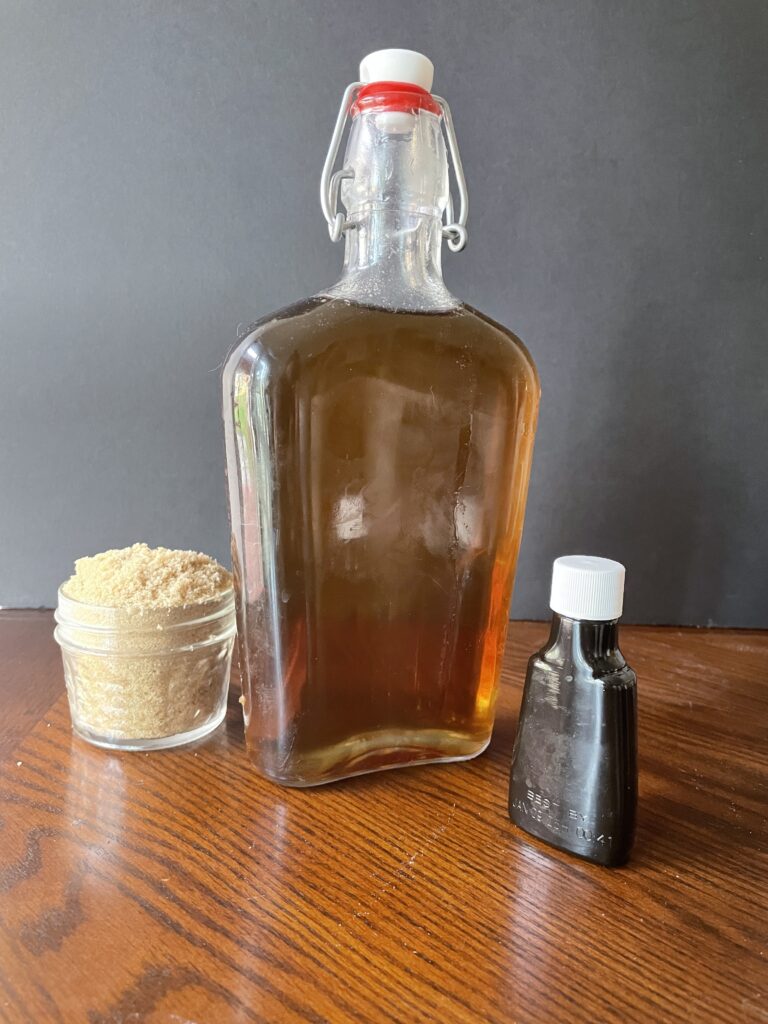 Basic Simple Syrup
Here's the basic recipe for making simple syrup. This is the recipe we make the most, and we adapt all our other recipes from. Whenever we make this recipe, or any of these recipes actually, we store it in the fridge in a swing top glass container similar to these glass containers.
To make a basic simple syrup, heat one cup of water in a saucepan over high heat and add two cups of sugar, stirring until the sugar is dissolved. You can heat until boiling, but you do not need to. Once hot, allow to cool and transfer to your container of choice.
You can make this recipe in any amount needed, just keep the ratio of water to sugar the same at one-to-two.
Berry Simple Syrup
Now that we know how to make the traditional simple syrup recipe, your options for simple syrup varieties are limitless! I've found that I really like to make a fruit based simple syrup recipe that goes well in some of my cocktails like my moscato cocktail, or any of my margarita recipes.
To make a berry simple syrup, start with the recipe above combining one cup water to two cups sugar. As they heat, stir in your berries of choice, and they can either be fresh or frozen. I always have frozen berries in my freezer because I have a bad habit of letting fresh fruit go bad. I know my flaws and embrace them.
After the syrup has cooled, I strain off the fruit using this strainer, then pour into a jar to store.
Vanilla Simple Syrup
When making vanilla-flavored simple syrup, I change up the recipe just a little bit, but the results are full flavor! This recipe is a great addition to any coffee--iced or hot, or an irish coffee. This is also great in a hot toddy.
When I make vanilla simple syrup, I use one cup water, one and a half cups white sugar, and half a cup of brown sugar. Then as everything is heating (and I'm stirring to dissolve ingredients), I add one and a half tablespoons vanilla extract. The addition of brown sugar and vanilla gives the syrup a brown color and a great vanilla flavor.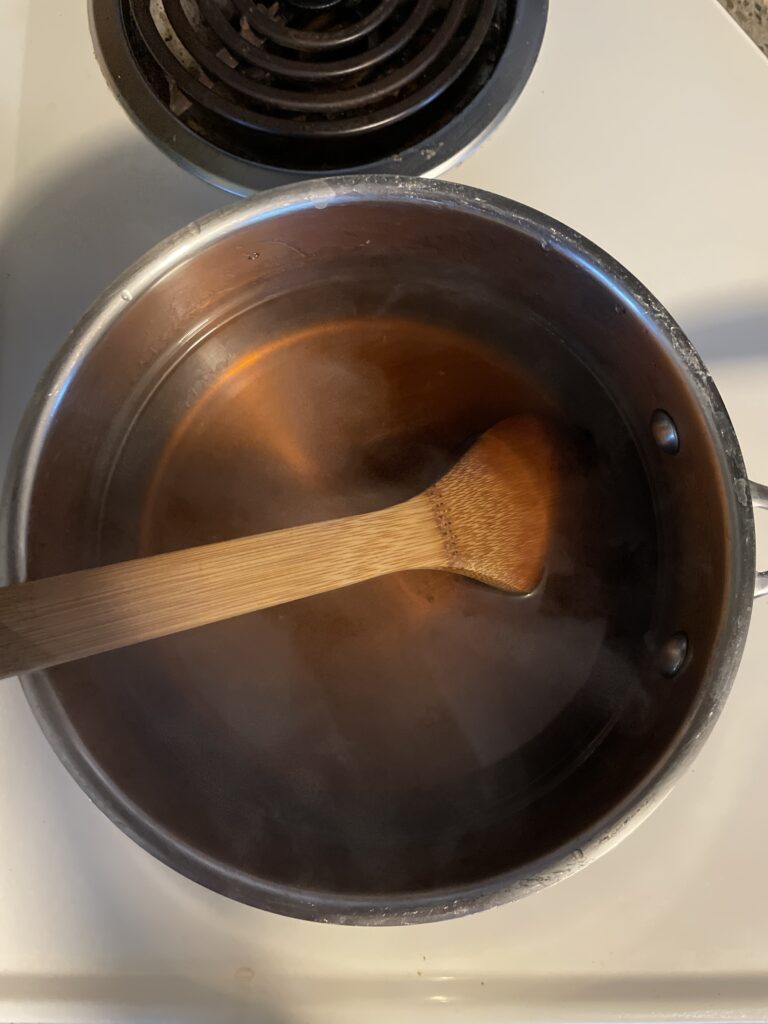 Salted Caramel Simple Syrup
This salted caramel simple syrup recipe is just as easy as the other recipes, and delivers big results! This elevates ALL my drinks--coffee, cocktails, mocktails, whatever, it's a great addition.
To make salted caramel simple syrup, combine one cup water with two cups brown sugar, and one teaspoon salt, and one teaspoon vanilla extract. Heat all ingredients, stir, cool, and store.
Enjoy in all the drinks.
These are just four recipes for simple syrup that I use. What are some simple syrup adaptations that you've developed and used?
Looking for some coffee or cocktail recipes? Check these out!
Quick and Easy Iced Coffee at Home