A traditional Irish coffee will warm your entire body on a cold winter day. Here's how to make a coffee whiskey cocktail right at home.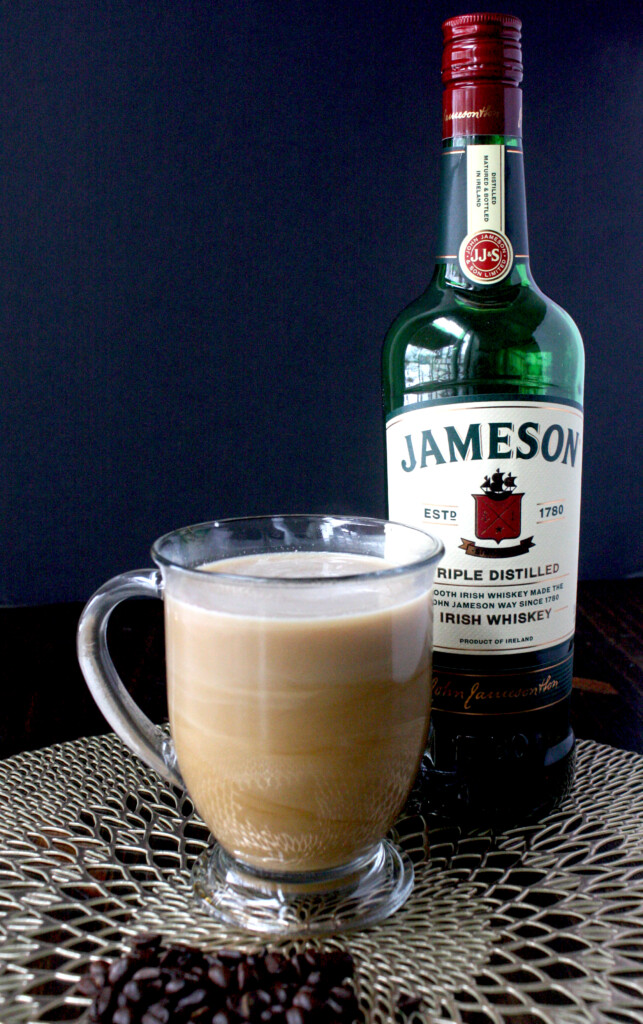 I'm all about starting small traditions.
What do I mean by small traditions?
I mean little things you can do on a specific day or for a specific event that are not grandiose--they are little and simple, but they remind you of a connection or memory. You don't need a huge party, or a huge group of people, or a lot of money to create a tradition and a memory, you just need a little thing.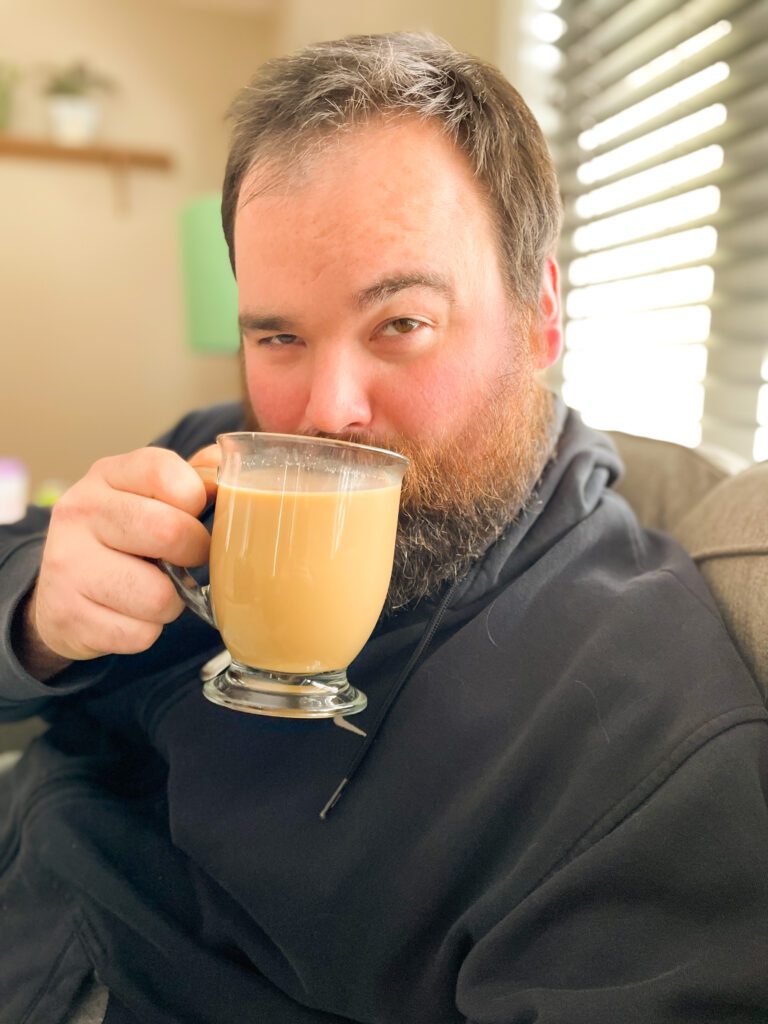 About two weeks ago, my boyfriend and I moved into our own home together. It just so happened to also be New Years so we celebrated our move (and 2021) with this traditional Irish Coffee recipe. So with boxes piled around us, we sipped our coffees and smiled.
---
This page contains affiliate links to products I recommend. If you purchase something from this page, I may receive a small percentage of the sale at no extra cost to you. For more info, click here.
---
After the wild ride of 2020, it was so nice to enjoy each other's company and celebrate our own space, and my hope is we can make New Year's Day Irish Coffees a tradition now. No matter if we are home, visiting family or traveling for New Years, we can easily recreate these drinks.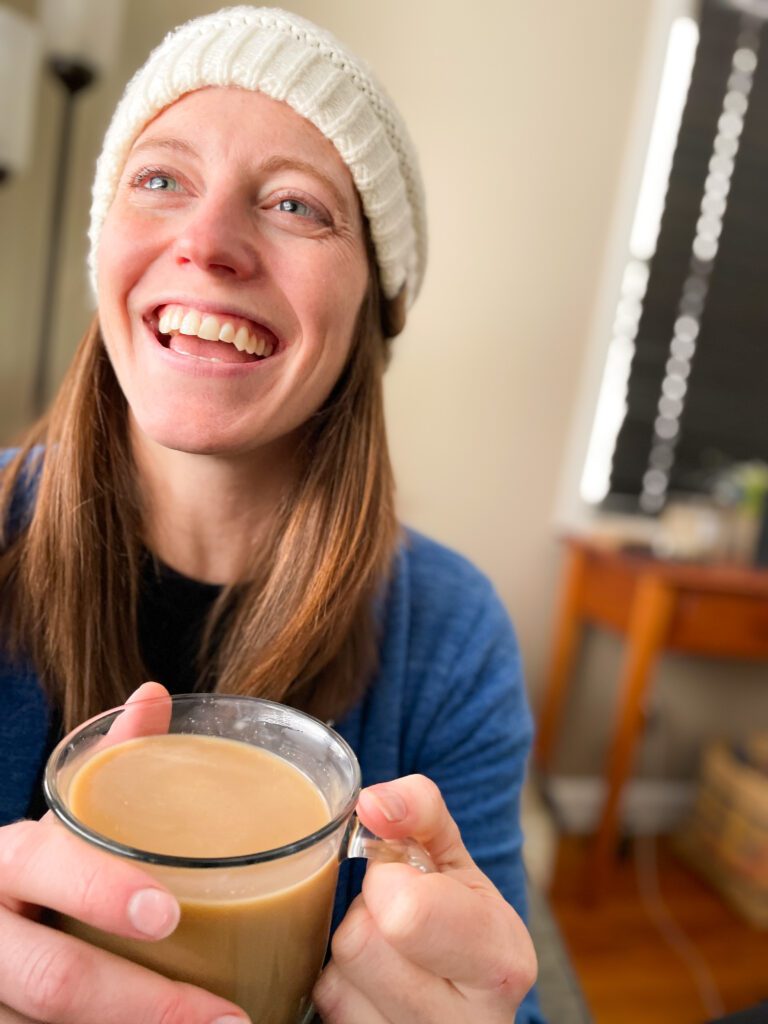 Maybe drinking traditional Irish Coffee will become more than just a New Years tradition for us, but maybe a "move" tradition, maybe a celebration tradition. Who knows--but it's so small and easy to execute and a symbol of rejoicing for us now, that I don't mind using Irish coffee to signify our successes more.
What is an Irish Coffee?
An Irish coffee is a coffee with Irish whiskey, brown sugar and heavy cream. The origins of this drink differ depending on who you ask, but it was created in the mid-1900s in Ireland, and is now served in nearly every bar and restaurant around the country.
I had my first Irish coffee in 2013 on my second trip to Ireland, and I've been hooked since. I don't make the cocktail often, but when I do, I'm instantly taken back to a tiny, dark Irish pub, sitting on a short stool in a snug, sipping sweetened coffee with a kick.
I've twice been back to Ireland since that trip in 2013, and I cannot wait to go again for my next Irish Coffee. There are so many many things I love about Ireland (the food, the people, the views and scenery), but I must say, mixing whiskey and coffee is one of my favorite things.
Do I need special Irish Coffee Glasses?
I did say this is a small tradition, so I can take it ANYWHERE with me (anywhere you can find coffee, cream, brown sugar, and whiskey at least), but when we make these coffees at home, I definitely pull out the special coffee mugs.
Traditional irish coffees are made in a clear stemmed glass coffee mug. I'm not sure why this is the glassware of choice, but every Irish whiskey I had in Ireland, was served in a clear stemmed glass. I had some difficulty finding mine, and ended up finding them on Amazon, here.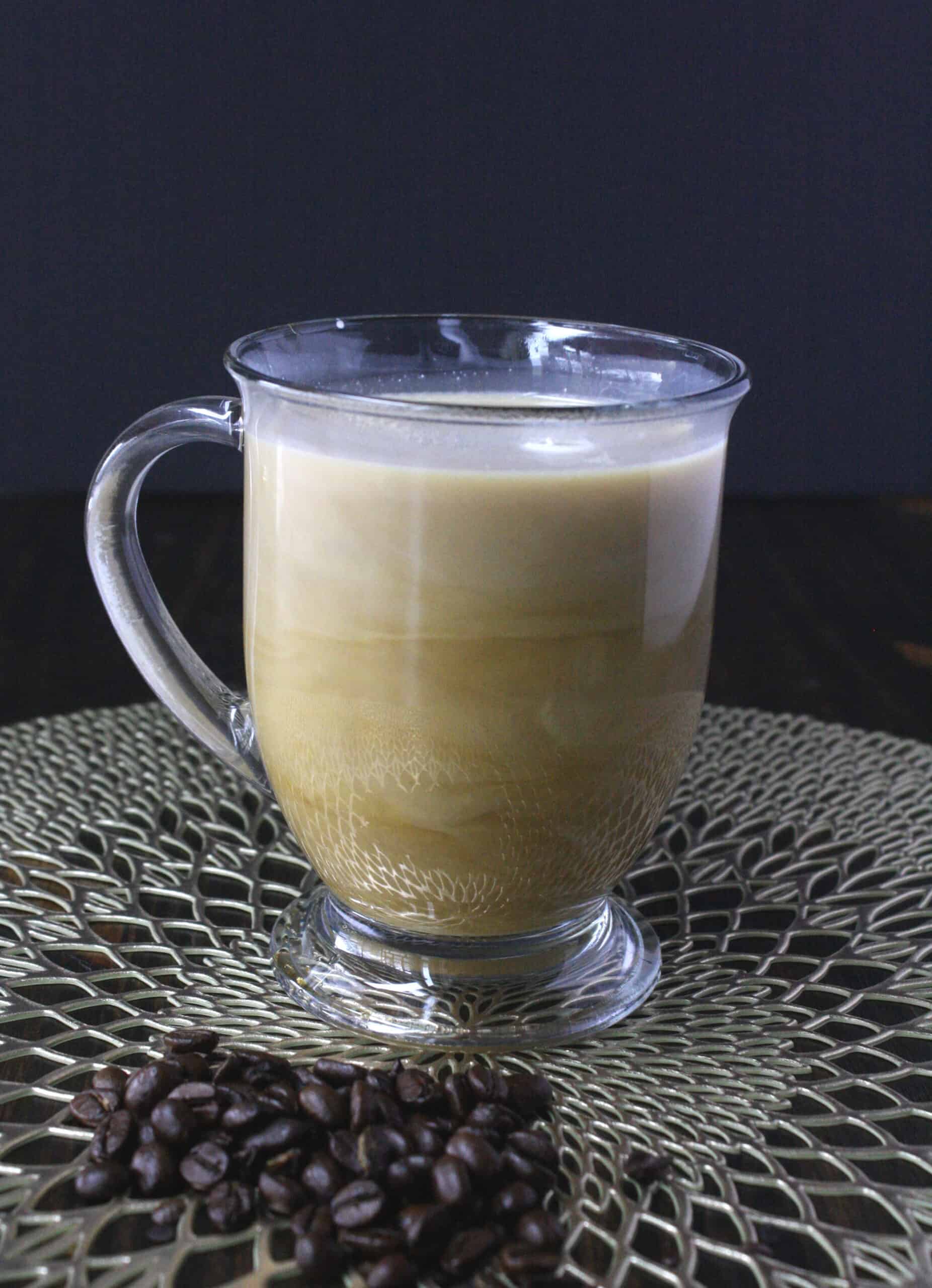 Of course, you can make these drinks in any mug, but they really are pretty in a glass coffee mug.
What Kind of Whiskey do You Use in Irish Coffee?
While I do not drink whiskey often, I do enjoy it. However, I do have a couple standards for my whiskey, especially when it comes to the whiskey I use when making Irish coffees.
It seems pretty self-explanatory, but it's imperative that the whiskey in irish whiskeys is Irish. There are many great Irish whiskeys like Powers, Kilbeggan, Tullamor Dew, Teeling and Bushmills, but my favorite and go-to is Jameson. It's so smooth and has a slight (very slight) sweetness to it.
Obviously, in a pinch, you can use a Canadian whiskey, or scotch, but I reallllyyyyy recommend staying traditional. Making a Jameson Irish coffee is definitely our favorite version.
How to Make the Cream in Irish Coffee
One of the things I love about the Irish coffee is the whipped cream on top. Dairy products in Ireland are so rich and decadent, and the cream is not the exception. Irish coffees are topped off with cream--and not just the whip cream you buy in a can, but heavy cream that has been lightly whipped.
You don't need to froth the cream like a latte or cappuccino, but just a little froth is perfect. I use this Bodum milk frother, but if you don't have a frother, you can put your cream in a mason jar with lid and shake vigorously, then pour over your coffee and whiskey mix.
Do you have any small traditions? I'd love to hear them!
Looking for more coffee ideas? Check out my post: The best budget-friendly coffee gadgets to make the best coffee at home.
Or are you looking for other cocktail recipes? Try my Strawberry Jalepeno Margarita Recipe, my Watermelon margarita recipe, or try my Bloody Mary recipe!
📖 Recipe
Traditional Irish Coffee
Equipment
Stemmed glass coffee mugs
Ingredients
8

oz

coffee

1

tsp

brown sugar

1

oz

Jameson or other Irish Whiskey

heavy cream

boiling water
Instructions
Heat your glass: Pour the boiling water into your glass or mug, swirl it around then dump it out.

Add 1 teaspoon of brown sugar to the bottom of glass.

Fill glass halfway with coffee. Stir to dissolve sugar into coffee.

Slightly froth heavy cream, then pour over the back of the spoon and into mug to sit on top of coffee.