If you're looking for a romantic getaway in the Upper Midwest, the Black Hills of South Dakota may be just the place for you. Planning a honeymoon in the Black Hills is definitely worth considering for your getaway!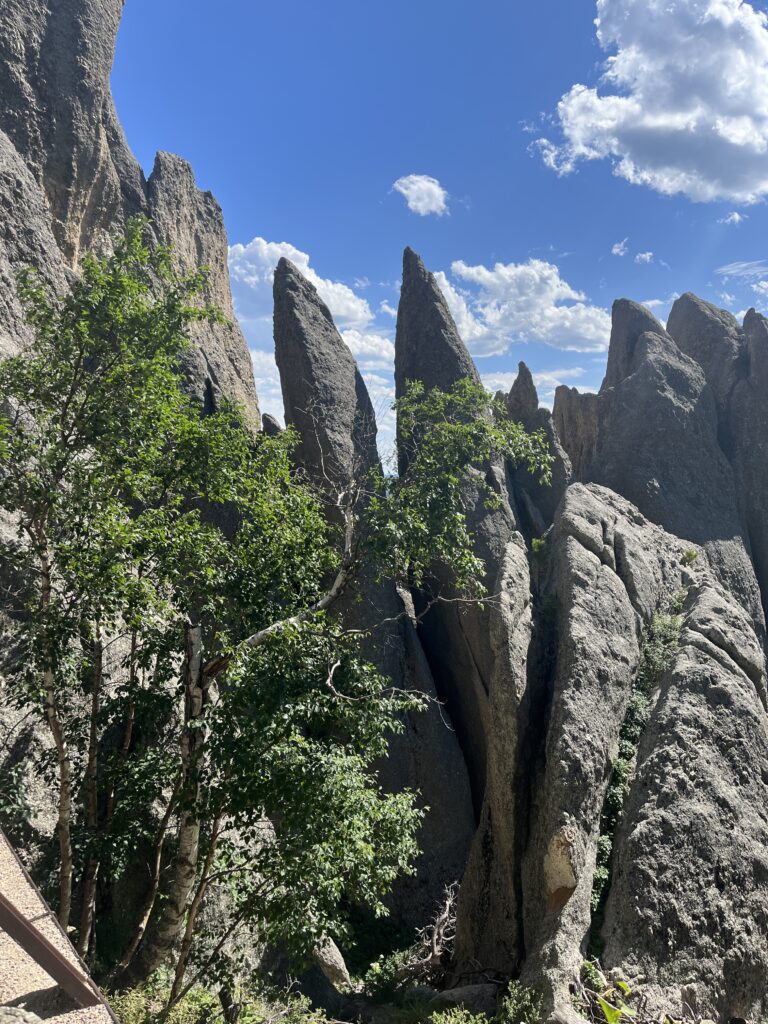 With breathtaking views, expansive state and national parks, peace, quiet and solitude, as well as a step back into the Wild Wild West, the Black Hills has all the pieces to make an unforgettable honeymoon.
Follow along for our Black Hills honeymoon recommendations.
Where to stay for your Black Hills Honeymoon
We recently returned from our week-long honeymoon to the Black Hills, and it was absolutely perfect. In just a short amount of time, we were able to see so many sights and take in so many experiences without breaking the bank.
We arrived in the Black Hills on Monday morning, and took off on Friday afternoon. We chose to stay in two places: Deadwood and just outside Custer State Park.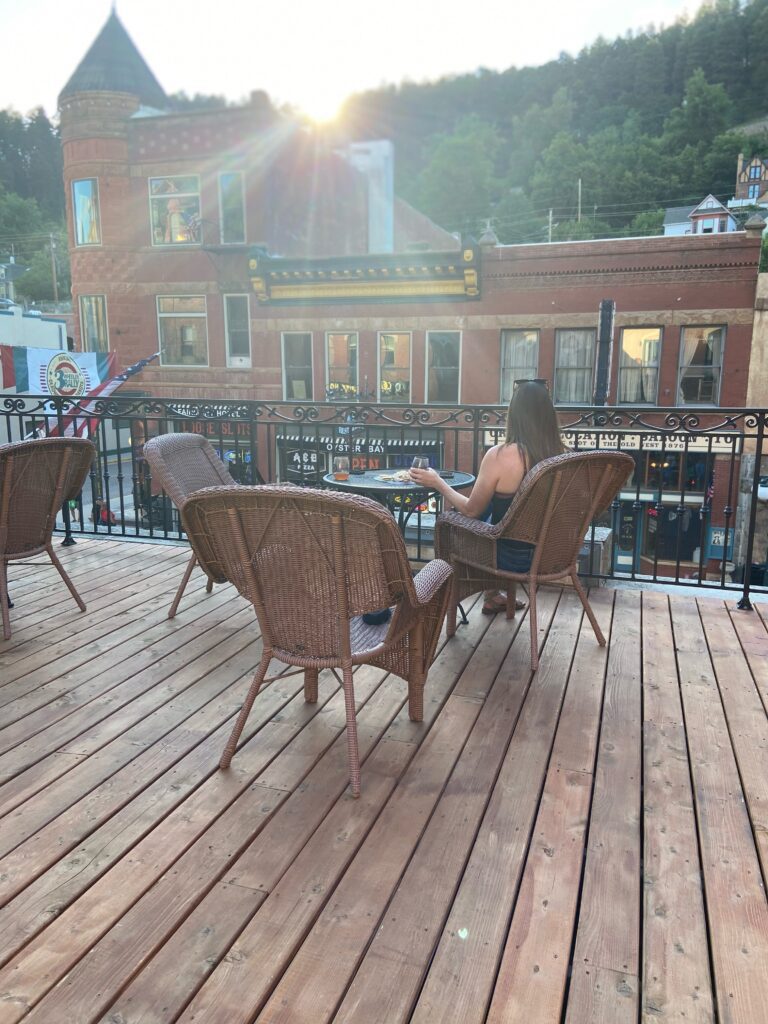 Deadwood
Deadwood is a great base location for your Black Hills honeymoon for a number of reasons. The first reason is accessibility. Deadwood has many hotels, restaurants, and casinos making it the perfect place to explore. You could easily make a multi-day trip out of just visiting Deadwood!
While there are over a dozen chain hotels in Deadwood that offer tons of amenities, we chose a small, local hotel for our stay. We stayed at the Celebrity Hotel, which is known for its movie-themed rooms, and authentic movie set memorabilia throughout the hotel and casino.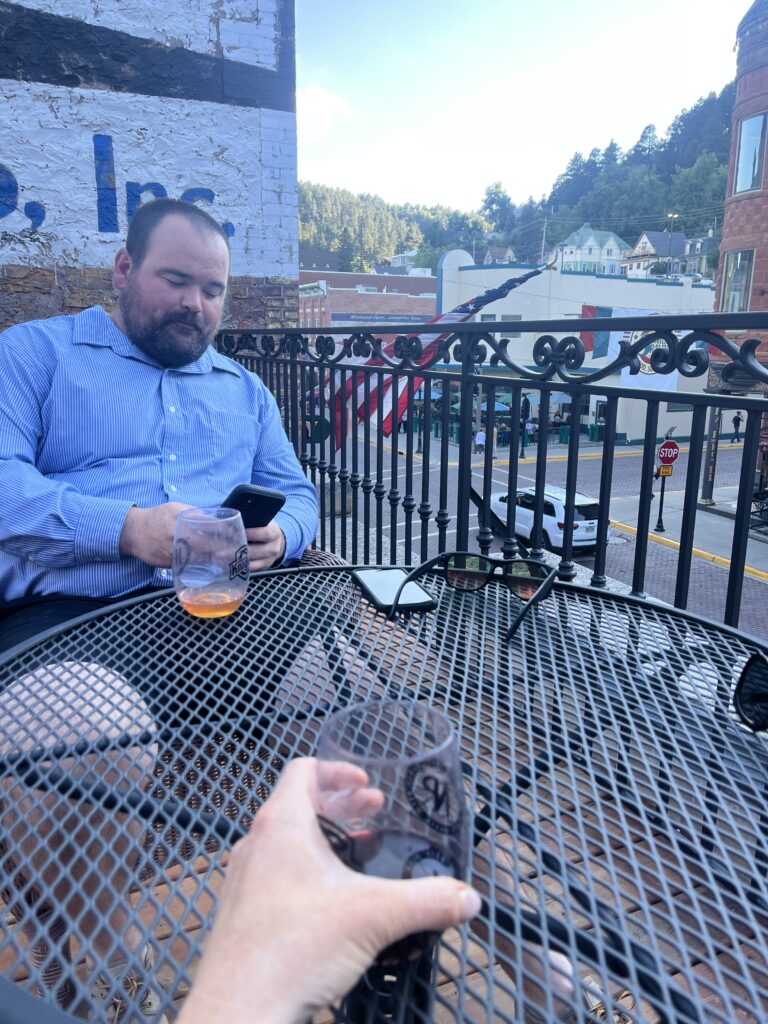 One hidden gem of this hotel was the private rooftop patio available only to hotel guests. Each night we shared a happy hour cocktail here. Deadwood is nestled into a valley in the Northern Hills so we felt cocooned in by the hillsides from this patio while watching people bustle in and out of stores, bars and casinos on the street. It felt very exclusive, yet did not cost us a dime!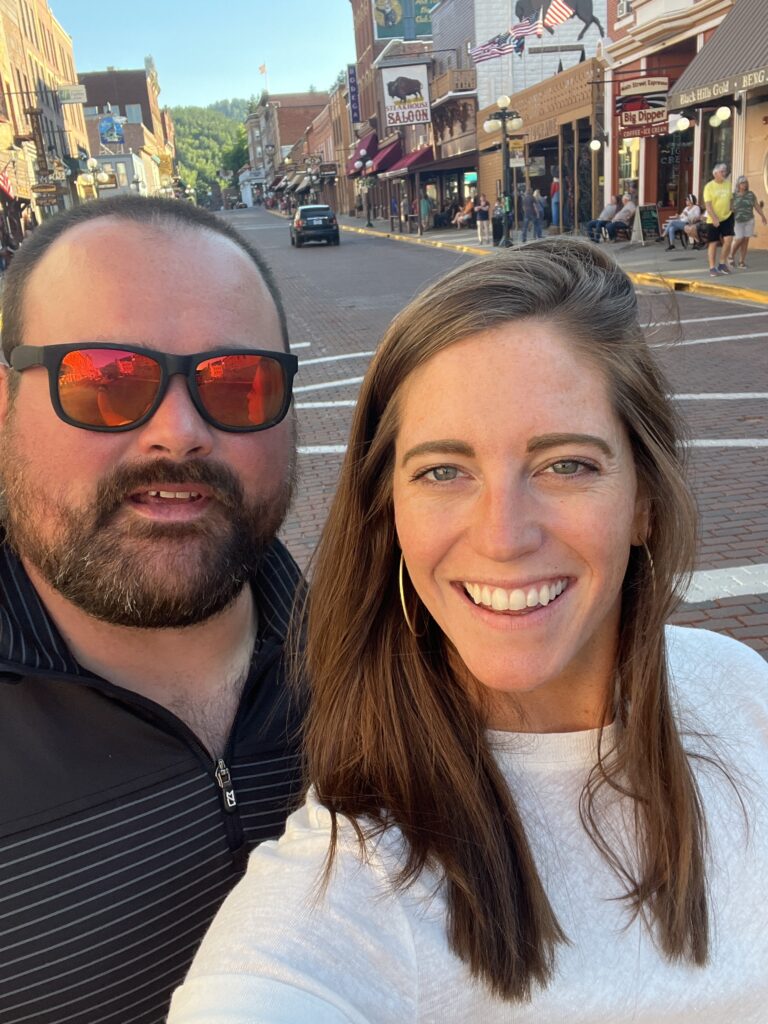 Custer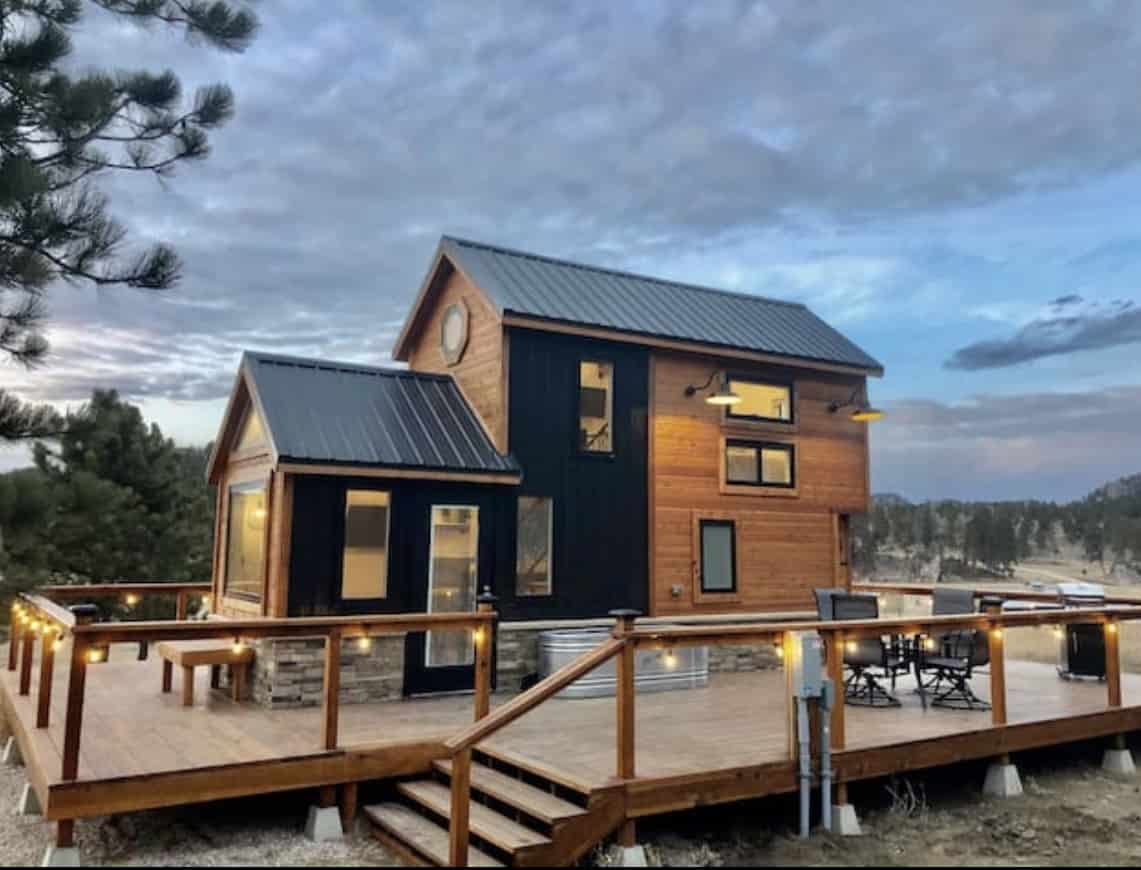 The second place we stayed on our trip was just outside the town of Custer, and Custer State Park. We found this perfect Tiny Home on AirBnB and if you're looking for privacy, wide-open spaces, beautiful sunrises and sunsets, but also, access to amenities, then this is the spot for you. We were so happy we booked this tiny home. We were able to drive just ten minutes into the town of Custer or Custer State Park, and then find ourselves completely secluded and enjoying a cocktail and steak on our deck.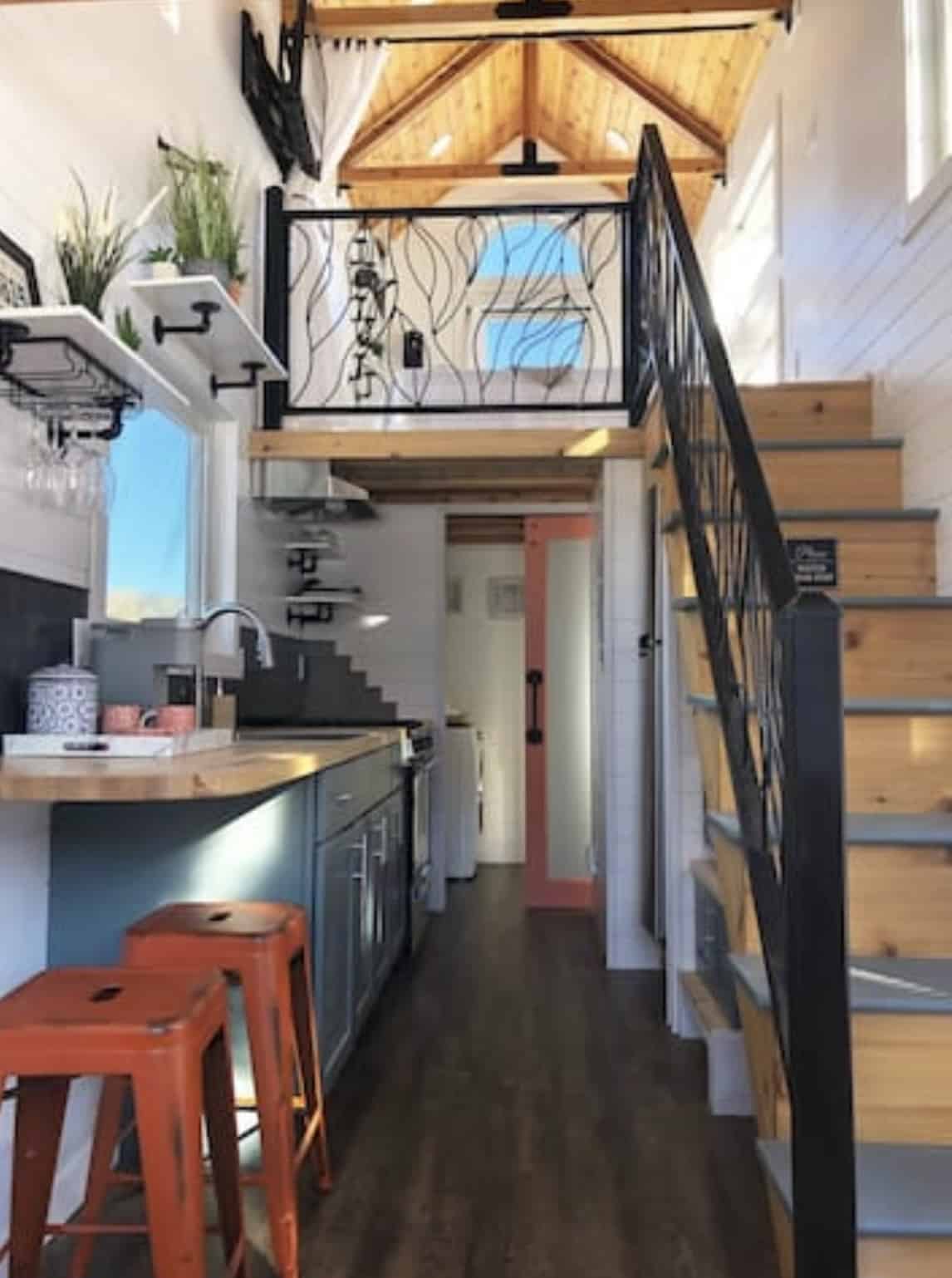 The tiny home we stayed in is one of two tiny homes situated on the property, which the owners are calling The Tiny Bison Resort, but they have plans to build a few more plus a lodge. We are so excited to go back and stay again! Follow The Tiny Bison Resort on Instagram here!
What To Do on Your Black Hills Honeymoon
The sky is truly the limit when it comes to things to do in the Black Hills. You could stay in the Hills an entire month, and still find something new to do everyday. Here's our short list of things we did for entertainment while in the Black Hills.
Take in the Sights of Badlands National Park
If you're headed to the Black Hills of South Dakota from the east like we were, then Badlands National Park is the perfect stop to make before getting to your final destination. The national park spans over 240,000 acres and features magnificent rock formations jutting out of the ground showing off thousands of years of various types of sediment. A drive through the park from the east entrance to the west entrance is a great way to spend an afternoon.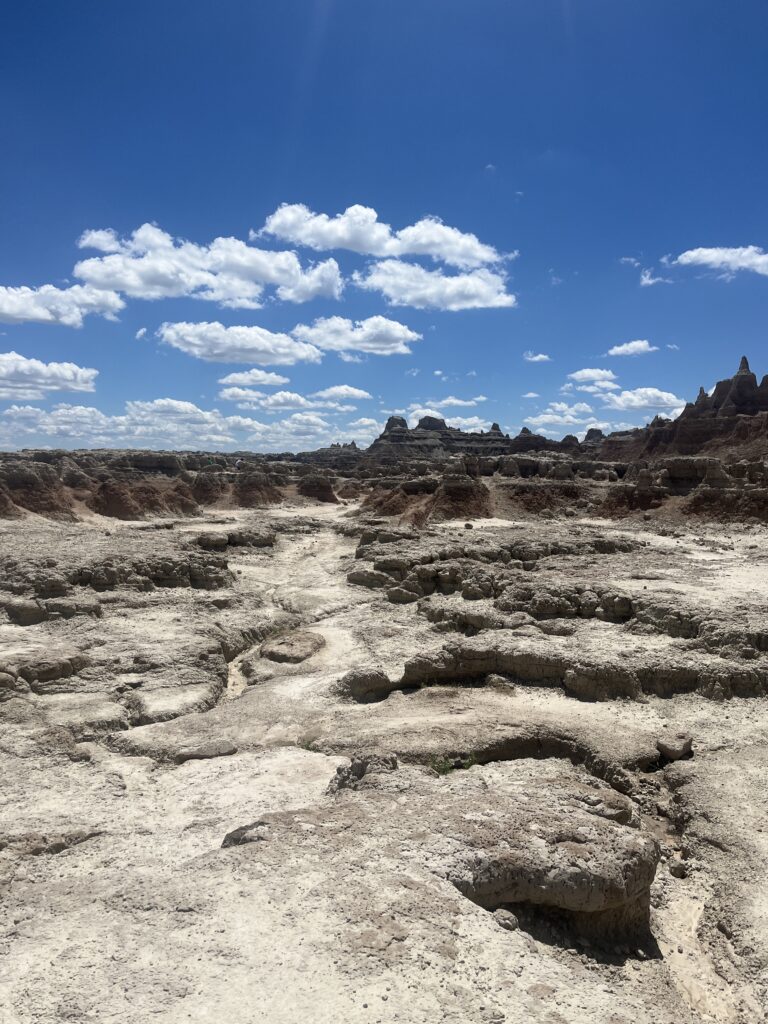 Gamble in Deadwood
One thing Deadwood, South Dakota is known for is their gaming! There are many casinos up and down Main Street of Deadwood. From penny slots, to table games to the new sports book, there are gaming options for everyone. If gambling is not your fancy, there are still tons of other things to do in Deadwood; the town hosts a different festival nearly every weekend, and there are many historical spots to check out.
Whiskey Tasting at West River Whiskey
If you're like us and love to try local libations, then you'll love trying West River Whiskey in downtown Deadwood. West River Whiskey is the ideal place to try multiple varieties of whiskey made on the owners' family farm in Eastern South Dakota. You'll receive a very personal tasting experience at Whiskey River;  our tasting was hosted by the owner who not only worked in the store, but played an active role in distilling the whiskey. We loved our time there so much we took home two bottles to enjoy at home. 
You can find Whiskey River Whiskey on Instagram here!
Visit Mount Rushmore and Crazy Horse
No trip to the Black Hills is complete without a trip to the region's most famous sculptures. Mount Rushmore National Monument and Crazy Horse Memorial are both carved out of sides of mountains in the Black HIlls, and are definitely worth a stop for a lesson in history and a few moments of awe.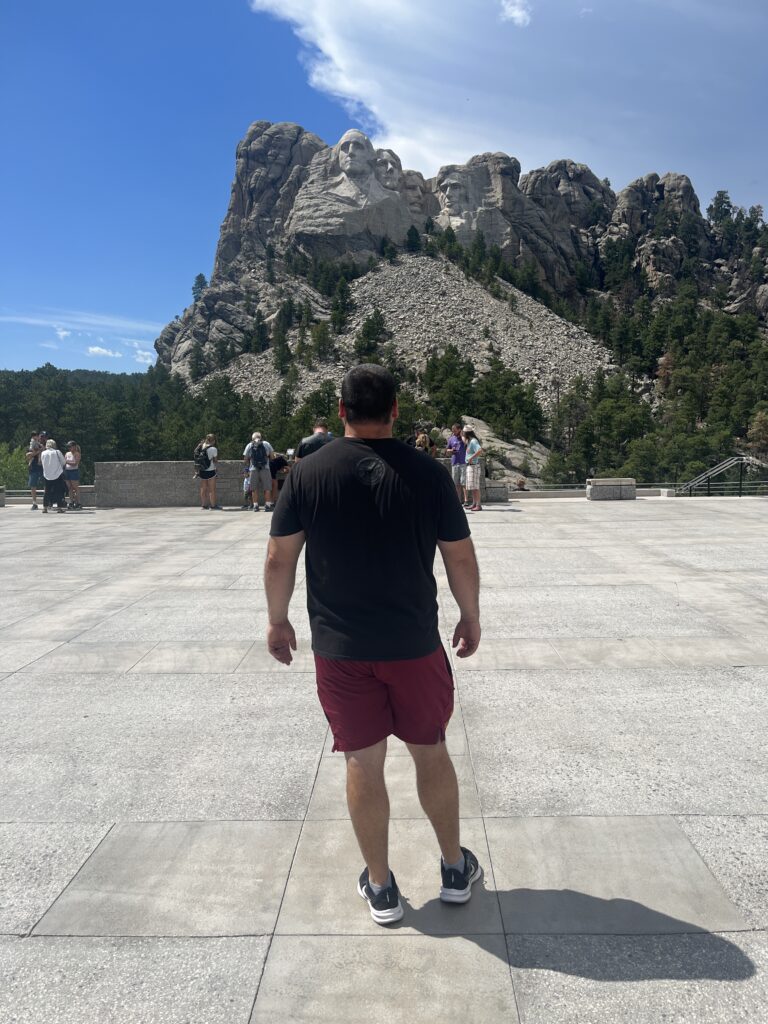 Cruise through Spearfish Canyon
Spearfish Canyon in the north Black Hills offers a gorgeous afternoon drive for visitors. Limestone palisades surround you on both sides of the road and offer a refuge for tons of plant and animal life. There are a number of waterfalls that are easy to access in the canyon including Roughlock Falls and Bridal Veil Falls. If you finish your cruise through the canyon in the city of Spearfish, we recommend stopping at Crow Peak Brewery for a locally-brewed beer. 
Experience Custer State Park
Custer State Park may be the most majestic park in all of South Dakota. There are so many different campsites, lakes, trails and tunnels to explore, that every trip back to Custer will be a different experience.
Scope out Animals on the Wildlife Loop
Custer State Park is bursting at the seams with creatures large and small, and the Wildlife Loop that runs through the south of Custer State Park gives you ample opportunity to see many of the animals of the park. On this route, it's common to see bison, mountain goats, burros, big horn sheep, elk, and many other animals.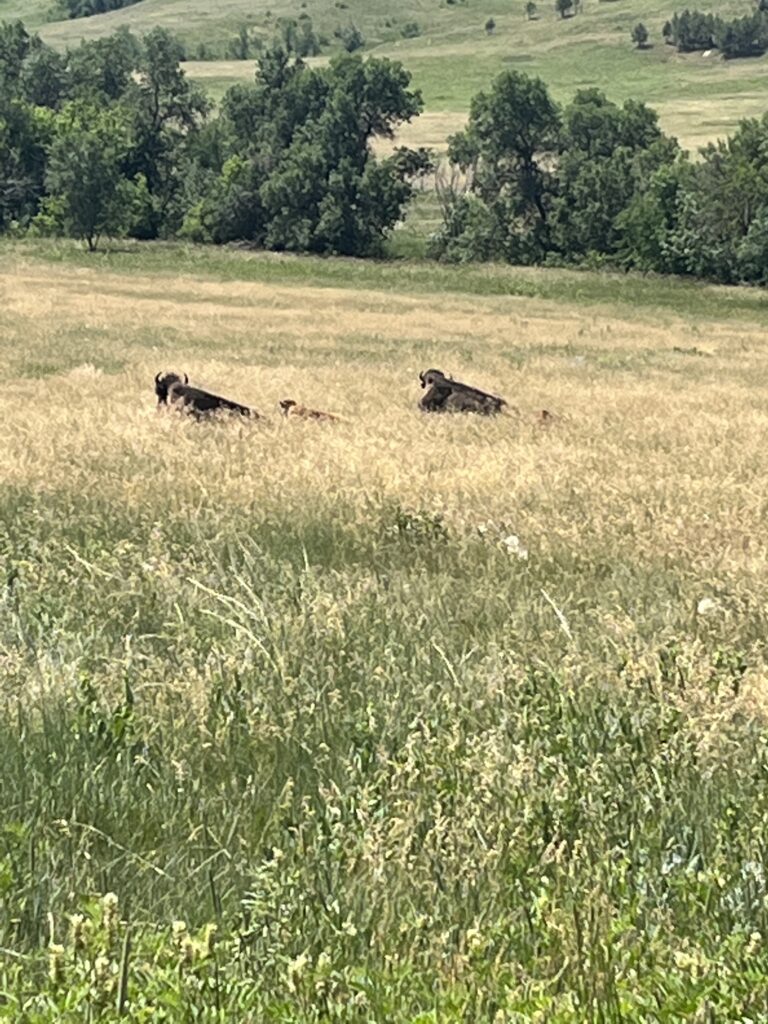 Sylvan Lake
Sylvan Lake was made famous by the movie, National Treasure 2, but its beauty has kept it famous. If you and your partner (or family) are looking to relax on the water, this is the perfect spot for you. Sylvan Lake is the trailhead for a number of hikes including Black Elk Peak, the highest point in the Black Hills, but its also home to fishing, stand-up paddleboarding, swimming and canoeing.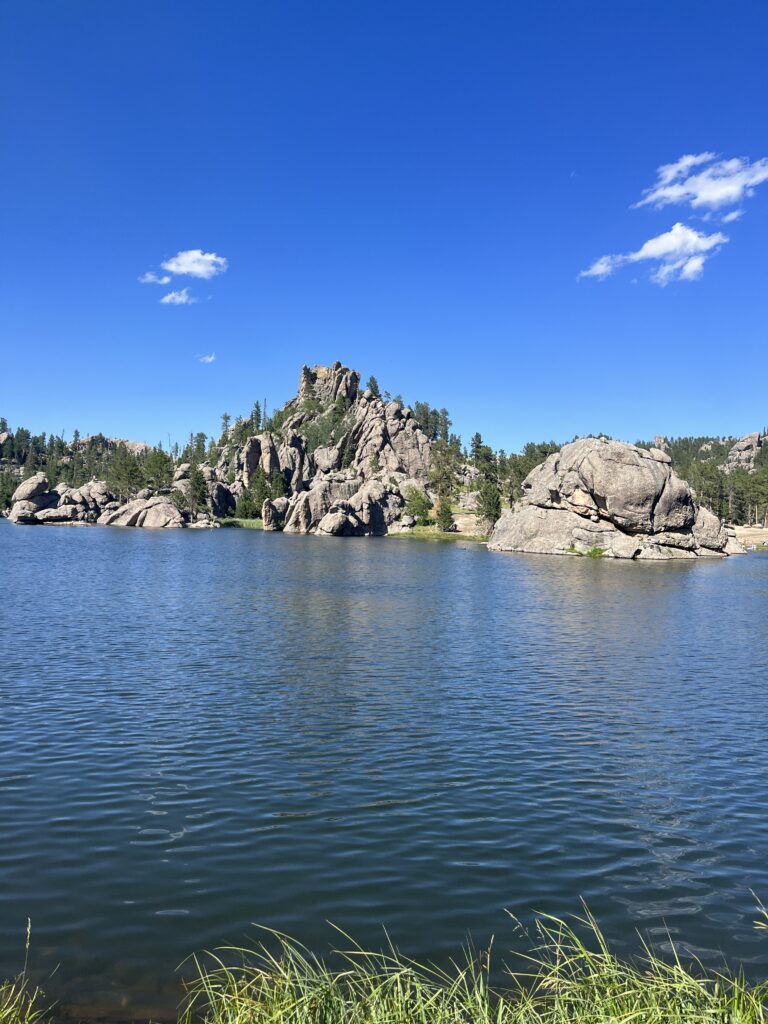 Drive through Tunnels on Needles Highway & Iron Mountain Road
Twists, turns, tunnels–all can be found on Needles Highway and Iron Mountain Road in Custer State Park. Each drive weaves you through the northern portion of the park, and offers you breathtaking views of the park's famous cathedral spires, expansive foliage, and other beautiful scenery.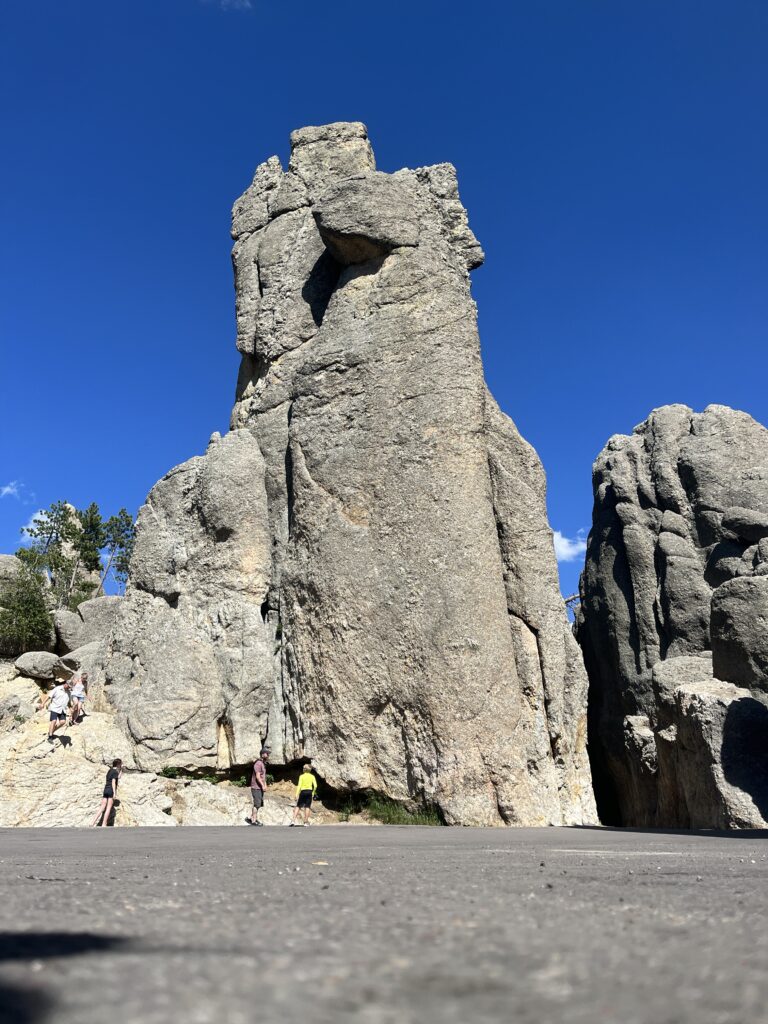 If you find yourself short on time and want to experience both Mount Rushmore and Custer State Park, make sure to check out Iron Mountain Road where you will gain multiple gorgeous views of the Four Presidents without entering the national monument.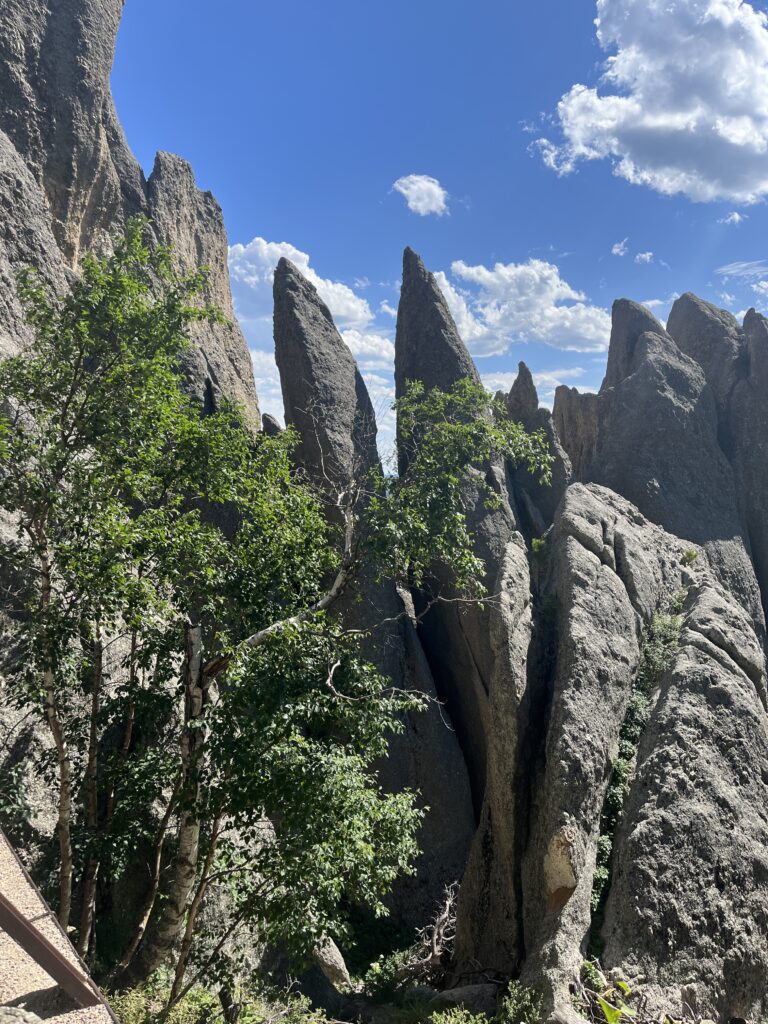 Where to Eat on Your Black Hills Honeymoon
Staying in the Tiny Home outside of Custer allowed us to have a home-cooked meal while on our honeymoon in the Black Hills, but we still managed to find some good places to eat. Here are the best places to eat in the Black Hills.
Legends
South Dakota is known for its exceptional beef, and the best place to have an out-of-this-world steak is Legends Steakhouse in the Franklin Hotel in Deadwood. Along with great cuts of meat, Legends has a unique seasonal drink menu that provides perfect pairings for all their main courses.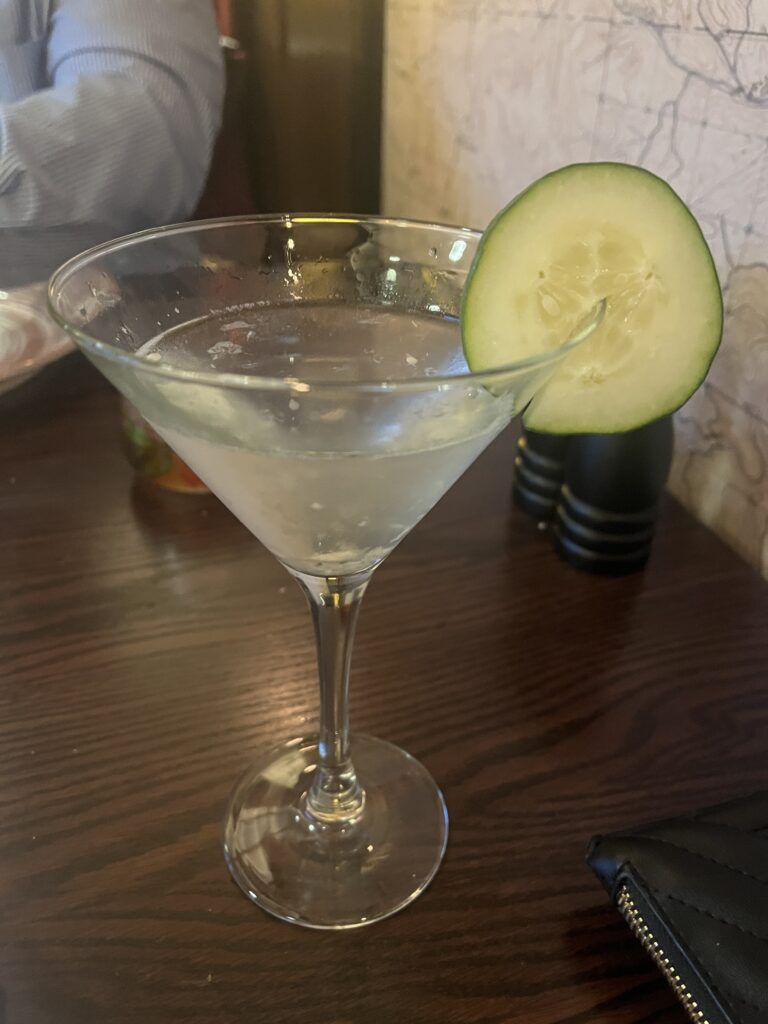 Sugar Shack
If you're visiting the Black Hills in the summer, you'll notice there is an abundance of restaurants that offer outdoor seating which you should totally take advantage of! A meal with the view of the Hills makes for a great memory. One of our favorite stops was for a quick burger at the Sugar Shack on Highway 385.
This restaurant is near a ton of UTV trails and is right off the highway so it's a super convenient stop with drool-worthy burgers. We nursed a slight hangover with bacon cheeseburgers, fries, and a view of the Hills surrounding us. 
Prairie Berry Winery
If you want to add a wine tasting to your Black Hills Honeymoon, then Prairie Berry Winery is the stop for you! With award-winning wines, as well as a brewery on-site, there are options for every palette. We also recommend a charcuterie platter or pizza to pair with your libations and make it an afternoon.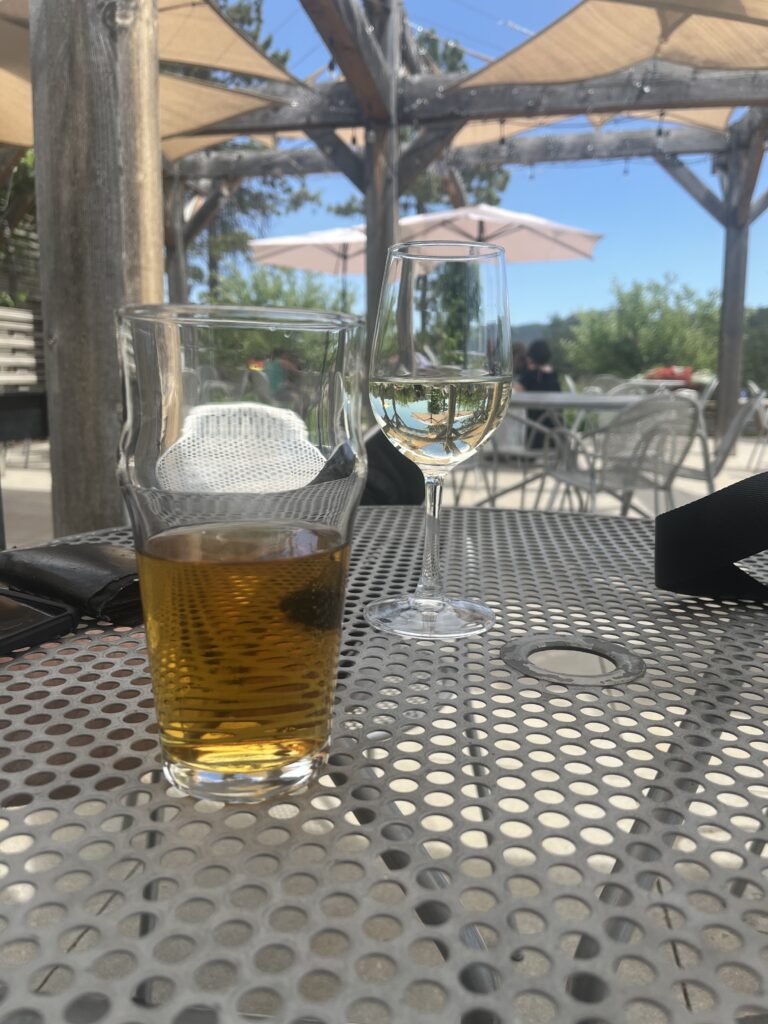 There are so many other things to do in the Black Hills on your honeymoon that aren't included in this list, but we hope you use this as a guide to get your trip started!
If you're interested in other travel guides, check out these posts:
How to Spend 24 Hours in Tacoma, Washington
How to Spend Five Days in the Black Hills for Less than $500