While the northeast region of South Dakota might not seem like the most ideal place to visit, there are still some wonderful sights and experiences to take in.
Today I'm sharing five things to do in Northeast South Dakota.
Northeast South Dakota is often seen as a pass-through to another location. People will drive through Aberdeen or Watertown on their way to or from the Black Hills or Twin Cities. While you may find yourself in northeast SoDak for just a short time, I challenge you to stop and check a couple things out.
Here is my list of the five best things to do, see or eat in Northeast South Dakota. For this post, I am considering Northeast South Dakota the portion of South Dakota that extends north of US Highway 212 to the North Dakota and Minnesota Border, and everything that extends east of the Missouri River to the Minnesota border.
Visit the State Parks
One thing all of South Dakota has done well is take care of its state parks and recreation areas. In northeast South Dakota, there are 18 different state parks and state recreation areas. Some are on the Missouri River and offer breathtaking views of the slow, calm meandering river and river hills, others offer rolling flat prairie, or you can take in a forest covered hike. Each park offers a unique experience, and almost all of them have camping availability. 
Check out the South Dakota Game Fish & Parks website to learn more about each location. My recommendations are West Whitlock Recreation Area which is 20 miles west of Gettysburg, SD on the Missouri River, Sica Hollow State Park in the far northeast corner of the state, and the historic Fort Sisseton State Park.
Grab a Cup of Joe at a Local Coffee Shop
What South Dakota lacks in large chain coffee shops like Starbucks and Dunkin Donuts, it makes up for in adorable, local, mom-and-pop coffee shops. Pick any town you stop in on your journey around Northeast South Dakota and you will find at least a church, a bar and a place to get a fresh cup of coffee.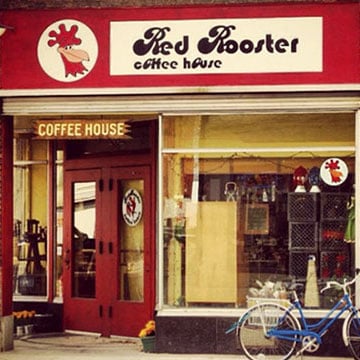 One of my favorite brands of coffee, Dark Canyon Coffee is a South Dakota brand and is actually served at many locations including the 212 Mini Mall in Gettysburg. You can find other good coffee at places like the Red Rooster Coffeehouse in Aberdeen which also offers great lunches and a fun consignment mall, or check out 3 Bean Coffee Company in Sisseton which specializes in their own roasted coffee and espresso beans!
Relax with a Cold One at a Brewery or Restaurant
When you think of the best breweries in the world, I'm sure Northeast South Dakota is not the first region that comes to mind, however, you will find some unique spots that offer locally brewed beer, regional beers as well as more well-known brews. Watertown offers a couple great watering holes including Danger Von Dempsey's that serves their own brews and great food including homemade pizza, or check out the Watertown Brewing Company that offers a full menu of ales and beers crafted right on site.
Not only does Watertown have two great breweries. They also have the Glacial Lakes Distillery, a locally-owned distillery that specializes in vodka, but also dabbles in rum, gin and brandy. You can book a tour and tasting on their website--a great way to spend a weekend afternoon!
Aberdeen also offers a couple great spots for a locally brewed night cap. If you're still wanting to try locally-brewed libations, check out the One-Legged Pheasant which serves its own beers and a local pizza favorite, Jimmy's Pizza. If you're looking for a more nationally recognized craft beer, you can find them and a cool relaxing vibe at Slackers Bar. With over 100 beers on tap, you're sure to satisfy your thirst. If a brew isn't for you, you can play video games on the multiple vintage gaming systems around the bar. So fun!
Eat Locally
Northeast South Dakota may not be the region you think of when you think of sushi, but if you're not thinking of amazing beef you're missing out. Completely landlocked, and very low in population, you will not find many chain restaurants in Northeast South Dakota. You will find, however, some amazing local steakhouses. No matter which town you stop in, or which body of water you find yourself vacationing on, you will find a steakhouse near.
South Dakotans definitely know how to cook a good steak, and the northeast region of the state has its fair share of places to dine. Aberdeen is the home to Maverick's Steakhouse--a local joint (that has grown to four locations--so awesome), with amazing Bloody Mary's, great barbeque and perfectly done steaks. If you find yourself wanting dinner with a view, check out the Wakeside Bar & Grill on Mina Lake, just 15 minutes west of Aberdeen. And if you're looking for a giant steak, and a gorgeous sunset over the Missouri River, head even further west to Bob's Resort & Steakhouse, 20 miles west of Gettysburg. The view from the dining room offers some of the most spectacular sunsets around.
Local Attractions and Roadside Stops
When people think of South Dakota, they normally think of the Black Hills, Mount Rushmore and Custer State Park, and while those are all gorgeous, and breathtaking (and some of my favorite places to visit), you can still take in some pretty amazing sites on your way to or from the western half of South Dakota.
Aberdeen offers a great place to stop with children in Northeast South Dakota--Storybook Land is free to visitors and has turned childhood nursery rhymes into fun adventures for kids. There is a small fee to ride some of the rides available, but it's definitely a great place to visit and burn off some energy.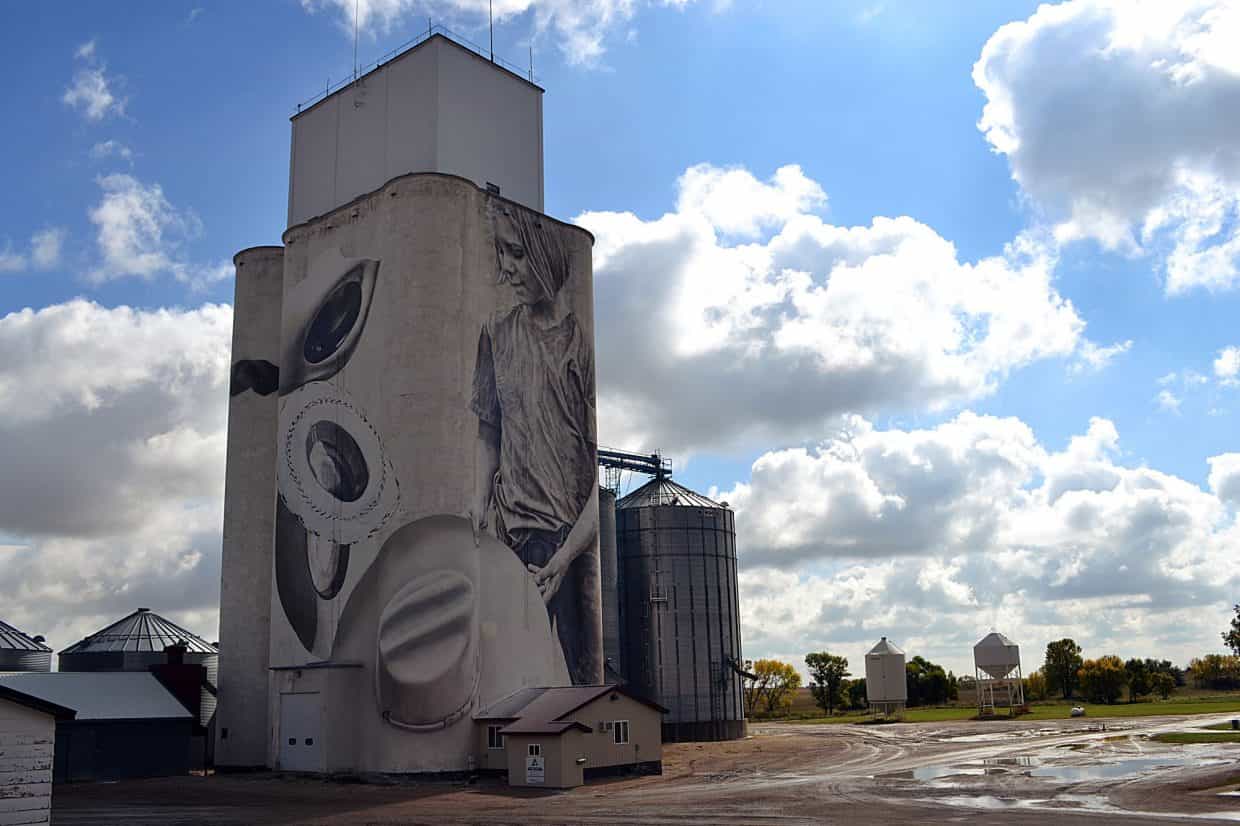 If you're headed west on Highway 212, make sure to stop in Faulkton, SD, and take in the Faulkton Elevator Mural. It offers a great stopping point to jump out of the car, stretch your legs and see an amazing feat. The mural spans all sides of a grain elevator that extends hundreds of feet into the sky and features two young children seemingly playing and happy. Very unique!
There are many other great things to do and see in Northeast South Dakota. What do you love to share about your local area?
Want to read more about South Dakota travel? Check out my post on the best places to visit for couples in the Black Hills.