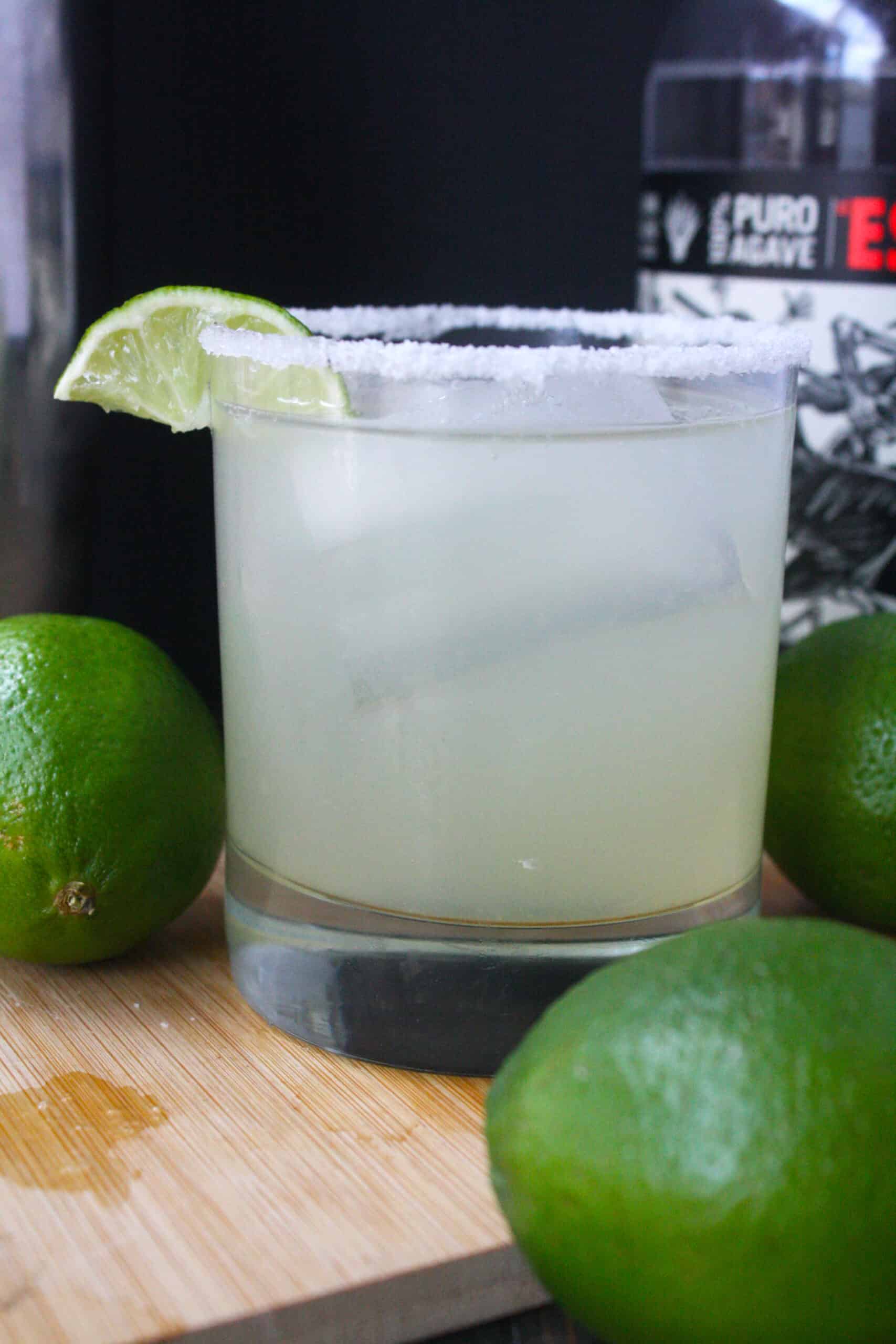 Skip the mix--this simple and fresh margarita recipe is the perfect blend of sweet, tangy and delicious that will leave you feeling refreshed and satisfied!
Looking for a quick and easy margarita recipe? Looking to avoid a pre-mixed bottle from the bottom shelf of the liquor store that's full of sugar and overly tart? Looking to wow your family and friends with this cocktail that looks way harder than it actually is? Then you've got to try this fresh and simple margarita recipe.
---
This page contains affiliate links to products I recommend. If you purchase something from this page, I may receive a small percentage of the sale at no extra cost to you. For more info, click here.
---
I will confess that until last summer, I had never had a fresh margarita.
I know, I know, I'm also embarrassed for myself. I'm also sad I missed out so many fresh, tangy, and sweet margaritas. I had no idea how easy it was to create such a refreshing cocktail.
I have learned my lesson, and now I'm ready to share my knowledge with you!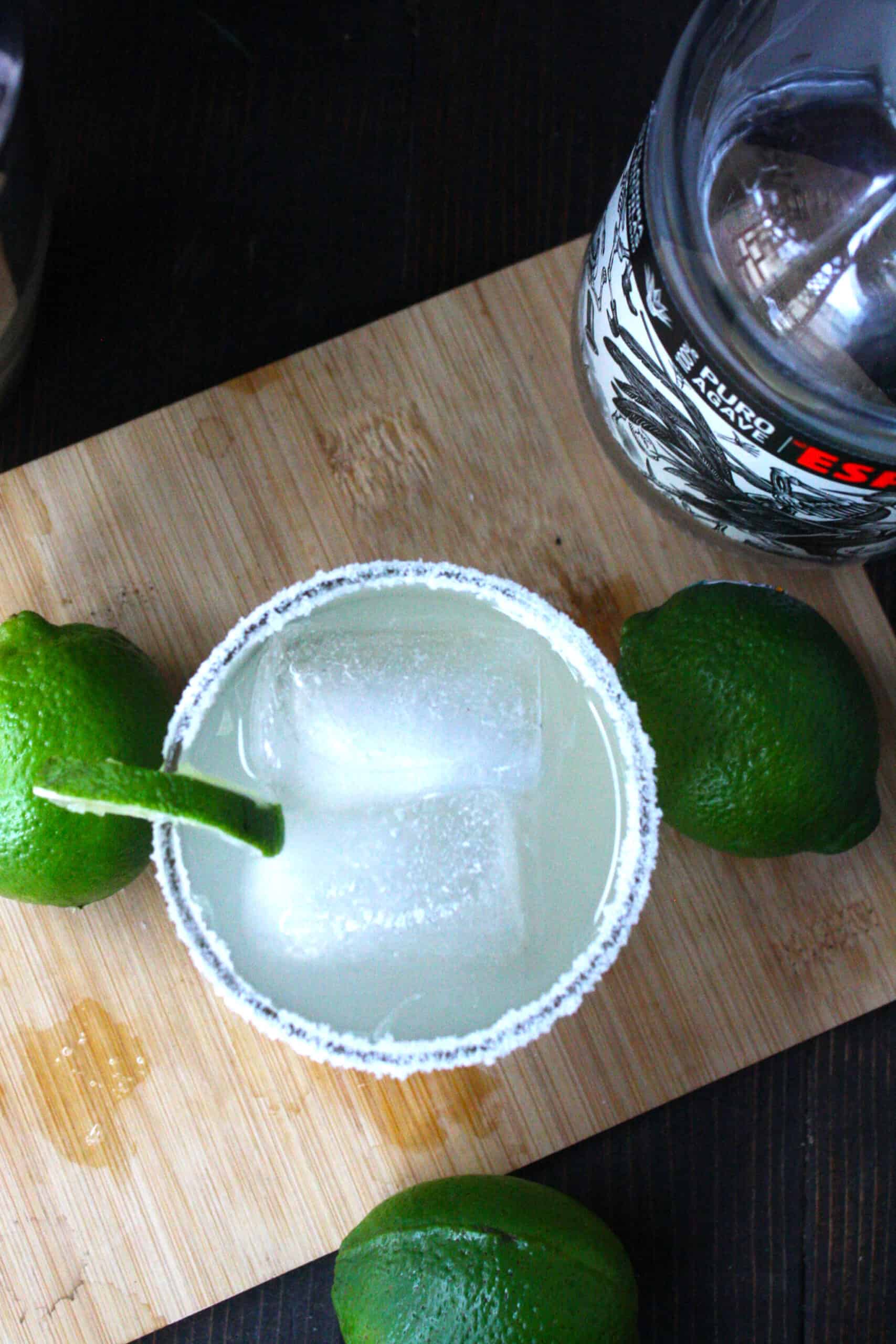 Quality Ingredients Make for the Best Simple and Fresh Margarita
If you're making a simple and fresh margarita, you've got to have simple and fresh ingredients. We avoid anything pre-mixed, and whip of these margaritas in a matter of minutes.
One of the best things of the past year for me and my household was the ability to slow down, to mindfully choose what we consumed and experienced--what we watched, who we listened to, who we allowed in our circle (we literally had to #pandemiclife), but that theory also translated into the food we ate.
Prior to 2020, John and I did all we could to cook from scratch as much as we could, but we took it to a new level this last year, and it made an impact! We chose the best ingredients we could get our hands on, and that is the case with this simple and fresh margarita recipe as well.
100% Agave Tequila for Fresh Margaritas
While other tequilas may fit your budget better, starting with a 100 percent agave tequila is key in creating a simple and fresh margarita. If you're not using tequila that is only agave, your tequila is being distilled with other ingredients like cane sugar and corn syrup, and you're more prone to a hangover--no thanks. Another benefit of agave tequila? If sipped after dinner (yes sipped, not seven cocktails), it can help aid in digestion. I like the sound of that!
Our favorite tequila is Espolon Tequila Blanco. It's 100 % blue agave, and mixes so well in our margaritas.
Fresh Limes Make Fresh Margaritas
Another critical ingredient in fresh and simple margaritas? Fresh limes.
You can buy lime juice in the produce section--and also in the liquor section, but the best option is juicing your own limes for lime juice. I like to buy limes by the bag (like a pound or two at a time because we use them a lot) and just juice them straight into the glass.
Sometimes we do buy lime juice for convenience and we love using Nellie and Joe's Key West Lime Juice--it's just pure lime juice without the work of squeezing!
Simple Syrup or Agave
Depending on what we have on hand, we use either simple syrup or agave to add a little sweetness to our fresh margaritas. Simple syrup truly is very simple to make, and you can check out this post on how to make simple syrup. If you don't want to make simple syrup, agave nectar syrup is also the perfect sweetener for margaritas.
How to Make a Simple and Fresh Margarita
To make your fresh margarita, you'll need tequila, triple sec, agave nectar (or homemade simple syrup), and lime juice.
I make this recipe in a shaker glass, then pour over ice into a short cocktail glass with a salted rim.
I've mentioned both in previous posts, but this is the shaker we use, and also, here's our cocktail glasses. These get used weekly and have held up well!
Are you looking for other cocktail recipes? I've got you covered!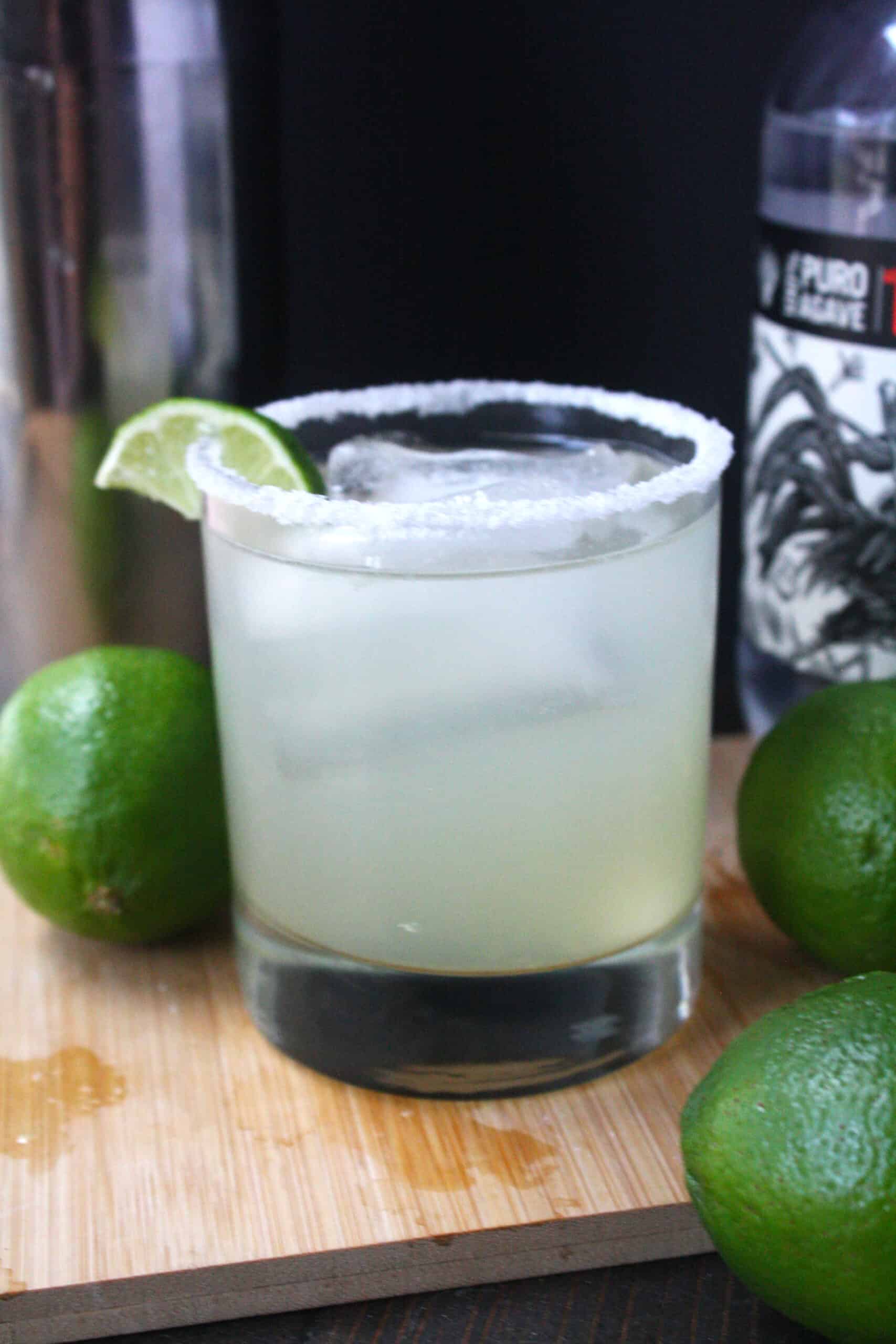 Refreshing Watermelon Margaritas You Need to Make Today
Strawberry Margaritas with a Kick!
📖 Recipe
Simple and Fresh Margarita
Equipment
Cocktail Shaker

Cocktail Glass
Ingredients
2

oz

blue agave tequila

1

oz

triple sec

.5

oz

simple syrup or agave nectar

2

oz

lime juice

salt for rim of cocktail glass (optional)

lime for garnish
Instructions
Pour 2 tablespoons salt onto plate. Quarter one lime, rub one quarter around the rim of cocktail glass, dip rim of glass in salt, add ice to glass.

In cocktail shaker, add tequila, triple sec, simple syrup or agave nectar, and lime juice. Shake

Pour over ice in cocktail glass, garnish with lime quarter, enjoy.