If you're looking for a quiet, peaceful and breathtaking romantic couples getaway that is affordable, and offers plenty to do, the Black Hills of South Dakota may be just the destination for you. Here's a few of the best accommodations for couples in the Black Hills.
Travel has changed so much in the last six months; many people desire to see the world still, they just would prefer to stay safe while doing it. With a total state population of less than 800,000, South Dakota is naturally socially distant, and the Black Hills in the western half of the state can be explored with very minimal human interaction. What more could you want when you want to get away for a vacation of seclusion!?
The Black Hills offer so many amenities and activities: hiking, off-roading, birdwatching, hunting, tucking yourself away amongst the trees with a good book, biking, site-seeing, snowmobiling, shopping, wine drinking, boating, horseback riding--so many options!
Along with so many options for activities, there are also so many options for accommodations from camping in a tent to renting out a mansion on the top of a hill overlooking a valley. I'm sharing with you some unique options today that are all less than $200 a night (probably less!) per person.
Hinterwood Inn & Cabins
The beautiful and modern cabins at Hinterwood Inn & Cabins offer beautiful spaces in a beautiful location. Purchased by the owners Kate and Garrett in 2017, the couple turned an old non-functioning bed and breakfast to an absolute gem. There are six different cabins or suites to rent and can accommodate a varying number of occupants--from three per cabin to seven. Each space has amenities like a fridge and stove, and the whole property has wifi. The prices per cabin average about $200 a night, but can be a little more or less depending on the time of the year.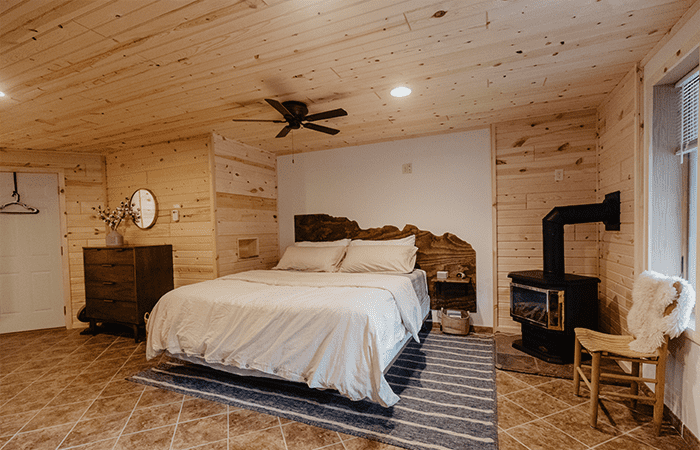 The cabins sit on 20 acres of land and offer plenty of room to explore amongst the hills and trees. There is so much space to explore and hike just on the property, but it's also pretty centrally located in the Black Hills. You'll find this cabin between Hill City and Keystone which puts you super close to Mount Rushmore.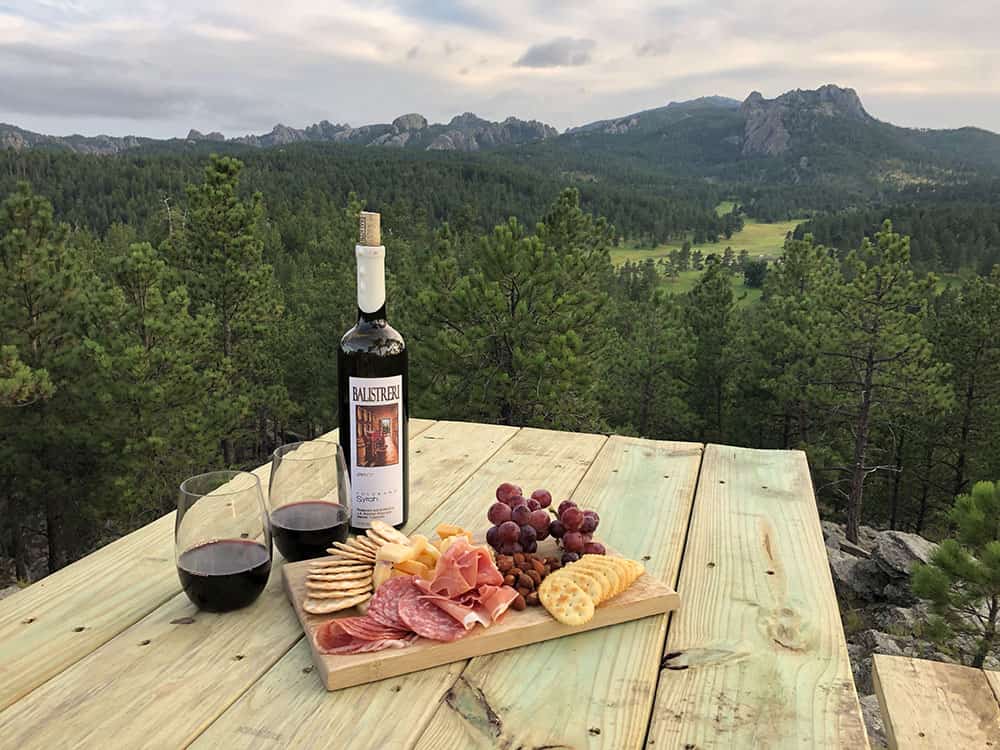 If you're looking for modern decor and amenities close to a variety of sites and tucked in a gorgeous area, the Hinterwood Inn & Cabins are for you!
Steel Wheel & Hidden Valley Campground
The Steel Wheel & Hidden Valley Campgrounds are a great option for couples looking to explore the Black Hills steps from their door. The campgrounds are owned by the same family, and are situated right next to each other on Highway 385 about six miles outside of Deadwood. These two campgrounds offer all types of lodging accommodations. If you want to camp in a tent, this location is for you. If you're looking to camp in a teepee, this location is for you. If you have an RV or camper, and are looking for a place with electricity hookups, this place is also for you.
Along with various camping accommodations, there are also cabins available to rent as well. You can rent mini camping cabins that sleep two people, all the way up to a lodge that can sleep ten. The campground has a shared bathhouse with plenty of shower and sink space and lots of mirrors so three is a ton of room to get ready in the morning.
The cost of accommodations varies dependent on what type of lodging is reserved. One can rent a tent space for $30 a night, all the way up to the entire lodge that sleeps ten for $400 a night.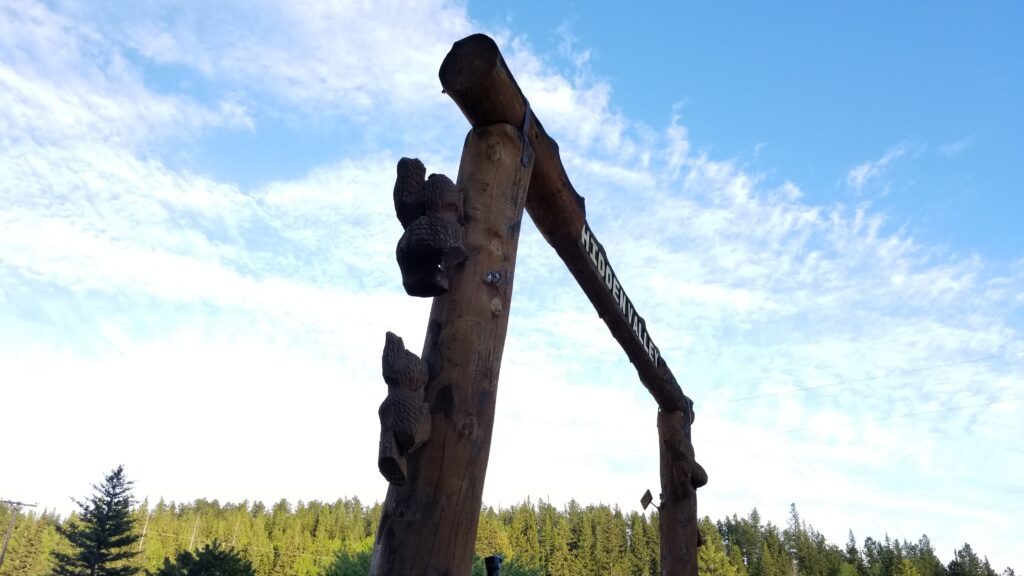 The best part of Steel Wheel and Hidden Valley is it's location. It's right off the highway, but it's tucked into a quiet, tree-filled valley. In the summer, the whole valley is lush and green and surrounded by pine trees--it's extremely peaceful. This is the perfect back-to-nature romantic getaway in the Black Hills.
Town Hall Inn
Located in Lead, and close to Deadwood and Terry Peak Ski Resort, this quaint and romantic hotel has not spent its entire life as a hotel. From 1912 to 1938, the historic building was actually the town hall for Lead--hence the name, Town Hall Inn.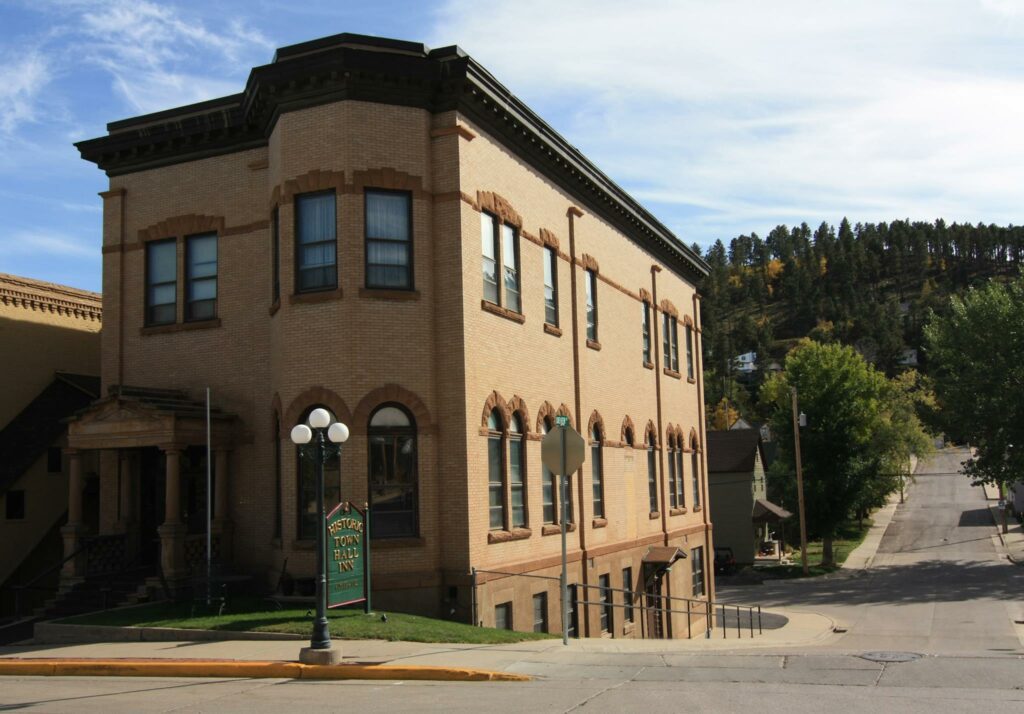 This boutique hotel offers its guests 12 unique rooms--no two are alike, and each boasts a different town hall-esque theme like the Defense Room, the Mayor's Office and the Vault. The building is listed on the National Register of Historic places, so your romantic Black Hills stay will be memorable when you choose the Town Hall Inn.
If you're looking for a place to grab a nightcap after a day of exploring the Black Hills with your partner, you don't have to leave the building, just head to the Jailhouse Taps (fittingly named because its located in the old jailhouse) on site for a Belgian brew or glass of wine!
Just because we're in the midst of a pandemic does not mean we cannot explore. Take necessary precautions, practice social distance and escape to the Black Hills for a romantic and budget-friendly getaway.
Interested in more budget-friendly Black Hills travel? Check out this post on how to spend four days in the Black Hills for less than $500!