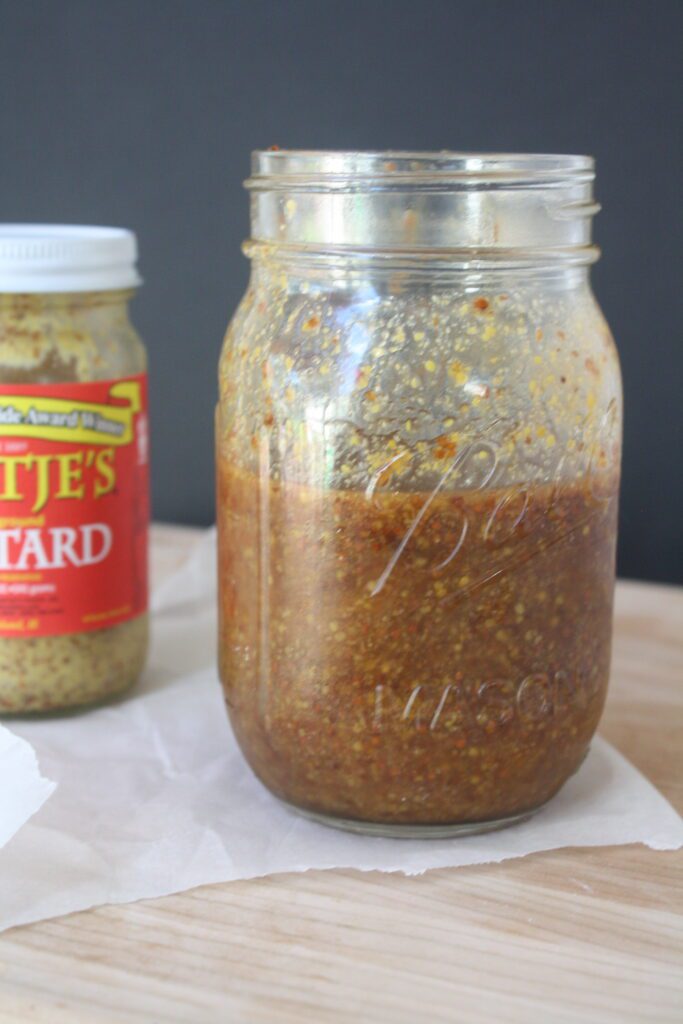 If you're looking for a twist on traditional barbeque sauce, and love the flavor of spicy, grainy mustard then this easy mustard barbecue sauce is for you.
My fiance is a wizard in the kitchen. Like, I love to cook, but he honestly could be a chef. If he was not a college football coach, I'm pretty sure he would own a food truck, a catering company or a restaurant. Whenever he is home, he's always making the most amazing dishes.
This mustard barbecue sauce is actually his concoction, and I have to share it with you all.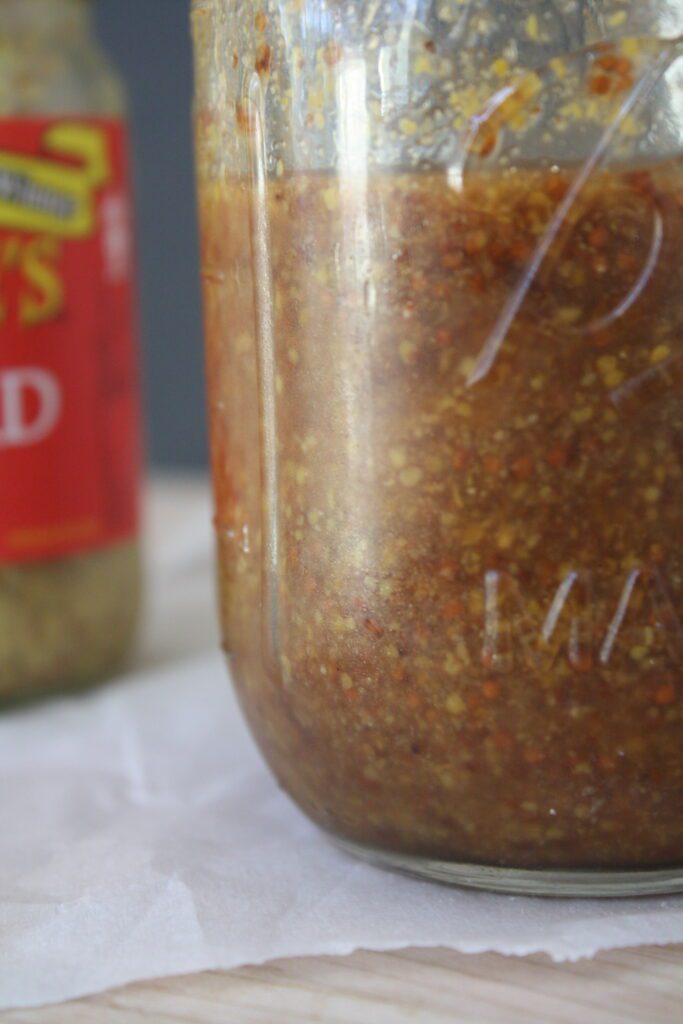 Why Mustard Barbecue Sauce
Mustard barbecue sauce is a twist on traditional barbecue sauce. Each region of the United States has their own "sauce," and mustard barbecue sauce is sometimes referred to as Carolina mustard barbecue sauce because its common in South Carolina. Full disclosure: we've never had Carolina barbecue sauce, we've just had this sauce we made at home, but we sure do like it!
This mustard barbecue sauce offers a great balance of both spicy and sweet, and a little tangy as well, due to the apple cider vinegar and the acidity of the mustard.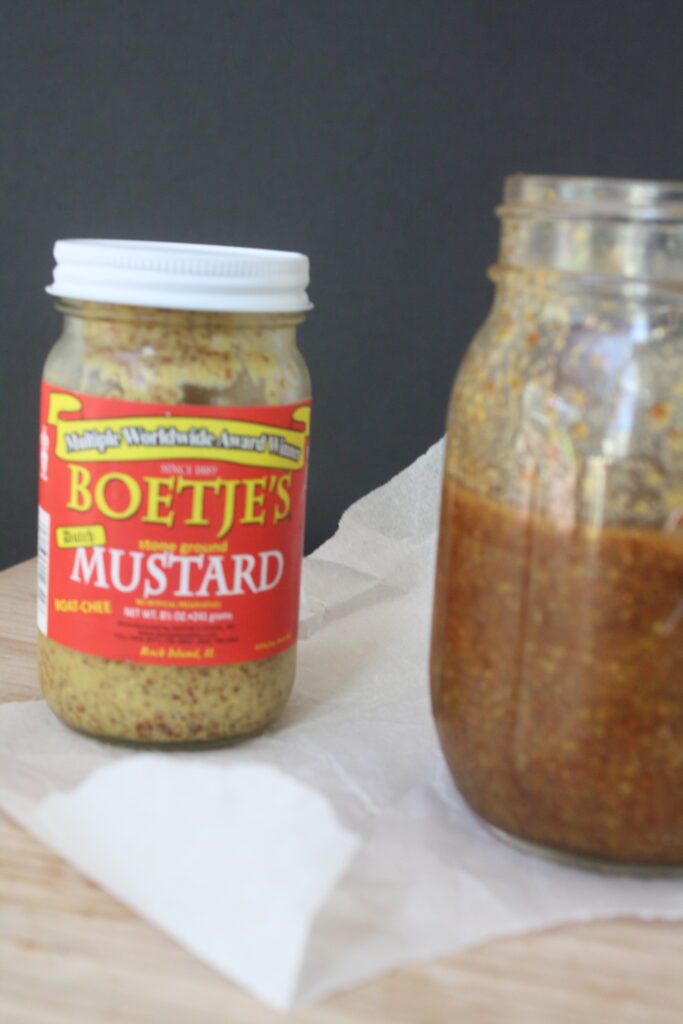 What Mustard do I use for Mustard Barbecue Sauce?
Most recipes on the internet call for just plain yellow mustard in their barbecue sauce, but that wasn't what we were feeling the day we made this recipe. If you love grainy, spicy mustard, this recipe is for you. One of the best grainy mustards out there is Boetje's Mustard.
Boetje's has a great consistency and level of spice that works really well in this recipe. The heat of the mustard seeds really compliments the sweetness of the sugar, honey and ketchup.
How to Serve Mustard Barbecue Sauce
This mustard barbecue sauce goes really well on a variety of foods. If you find yourself using barbecue sauce often, try swapping traditional sauce out for this mustard barbecue sauce!
One of the best ways to use this mustard is on pulled pork either made in the slow cooker or done in your oven or on the stove (like in this recipe!). If you're serving your pork as pulled pork sandwiches, this sauce is a great addition with some coleslaw as well.
Another way to use this mustard barbecue sauce is on chicken--either grilled or in the oven. We like to top our chicken with this sauce after we've taken our meat off the grill. Just like on a pulled pork sandwich, we've also done shredded chicken sandwiches with mustard barbecue sauce and coleslaw.
We'd love to know what you think of this recipe! Please leave a comment or rating below!
Looking for other recipes? Check out these posts:
Cowboy Caviar that Will Stretch Your Budget
Cucumber, Tomato, & Chickpea Greek Salad--No Cooking Required!
How to Can Strawberry Jelly in Under an Hour!
📖 Recipe
Easy Spicy Mustard Barbecue Sauce
Ingredients
1

C

grainy mustard

½

C

apple cider vinegar

½

C

honey

2

tablespoon

brown sugar

2

tablespoon

worcestershire sauce

2

tablespoon

ketchup

1

tablespoon

garlic powder

1

teaspoon

salt

1

TSP

pepper
Instructions
Mix all ingredients together, store in an airtight container. Stir again before serving. Sauce will last one week in fridge.