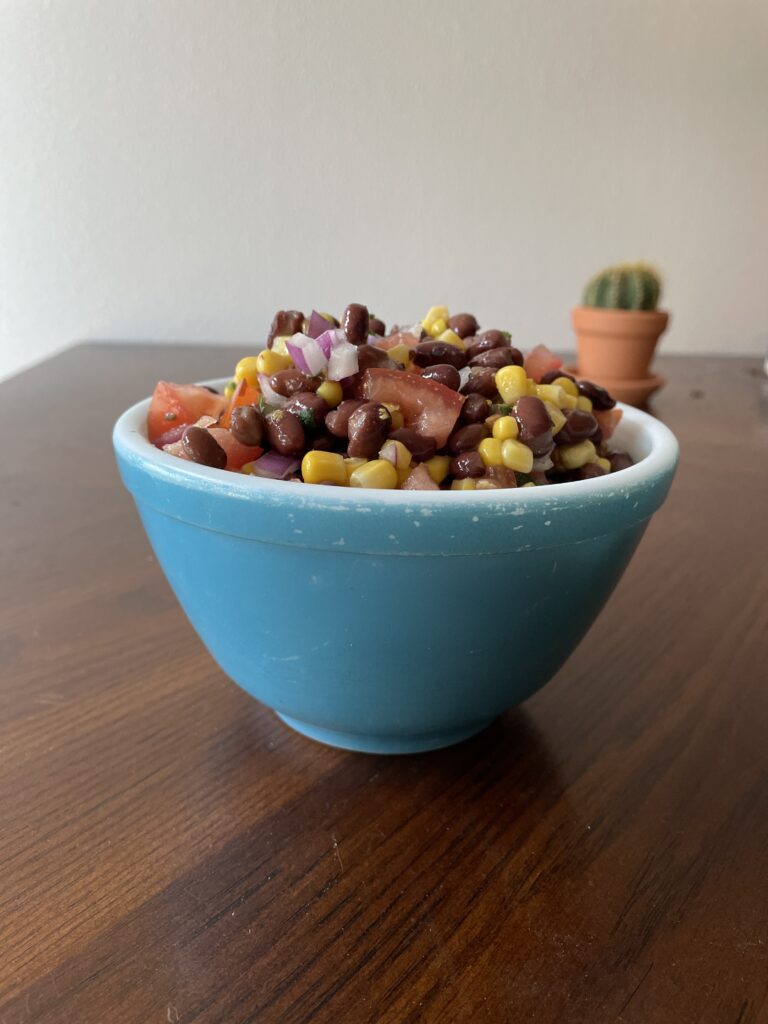 This cowboy caviar recipe is simple and versatile and can be used as a side dish, a dip or a salsa. It is a great recipe for your inventory as it can be used for many dishes.
Cowboy caviar is such a great side dish. This is a recipe I make every single week, and eat it in my lunch, on a taco or taco bowl, as salsa, on eggs—you name it, cowboy caviar works with it.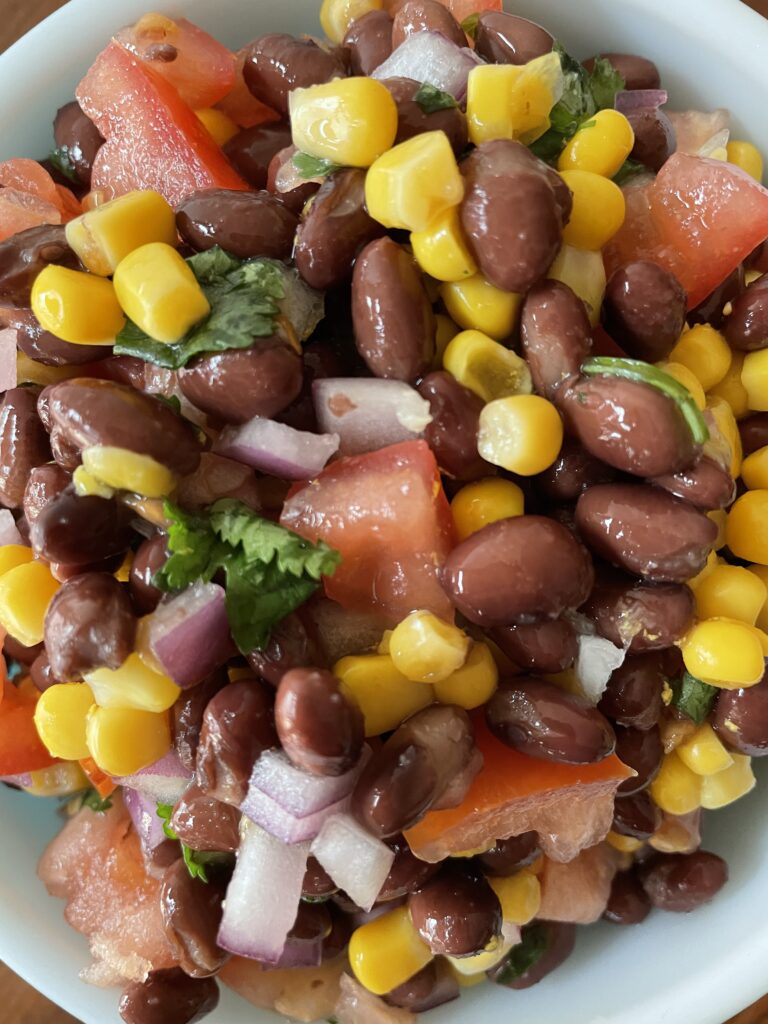 Cowboy Caviar is Budget-Friendly
One reason I really like this cowboy caviar recipe is because of its low cost. The recipe makes about four and a half cups and costs about $5 to make. It's a great meal planning recipe and perfect for stretching your grocery budget.
Want to stretch your budget even further with this recipe? Stock up on your canned beans and corn when they go on super sale. I have been able to get cans of black beans and cans of corn for $.39 at my local grocery. When they go on super sale like that, I buy a dozen at a time and just use as needed.
Cowboy Caviar goes with Everything!
Like I said before, this cowboy caviar recipe is so versatile. We typically make this recipe on Sundays as a part of our meal prep and plan for the week. My boyfriend likes to put it on his eggs for breakfast, and I throw a couple scoops in my salad at lunch.
Sometimes we'll use Cowboy Caviar as a salsa and eat it as an appetizer, or if we are visiting friends (or hosting friends) we'll make a big batch to share. This recipe is also one of our standards that we make when we make our dutch oven pulled pork. It's the perfect addition to a taco bowl!
Another way to eat cowboy caviar? In a quesadilla, on toast with avocado or just plain with a fork or spoon. I'm serious! This recipe is so full of flavor that you can honestly eat it as-is!
The combination of all the ingredients is the perfect melding of savory and tangy, and it is chock full of complex carbs, protein and fiber. If you're looking for a clean recipe, this is it.
Let me know what you think of this cowboy caviar recipe!
Looking for more inexpensive recipes that can help stretch your budget and help with meal prep planning? Check out these!
Gluten-Free Peanut Butter Granola
📖 Recipe