I have a confession: I'm an introvert at heart. Staying home, reading, watching tv shows, browsing the web, cooking, sewing--anything that can be done by me, myself, and I--is my jam.

So when we were recently told to practice social distancing, to flatten the curve, to stay home, I was ecstatic

That was two weeks ago.

Now, I'm trying to fight boredom.

You too? I'm glad I'm not alone.

Here's a list of things I have done during the last two weeks to keep myself occupied within the walls of my home. I hope this list can help you beat boredom while keeping our world safe.

35 Ways to Beat Boredom While Stuck at Home
---
This page contains affiliate links to products I recommend. If you purchase something from this page, I may receive a small percentage of the sale at no extra cost to you. For more info, click here.
---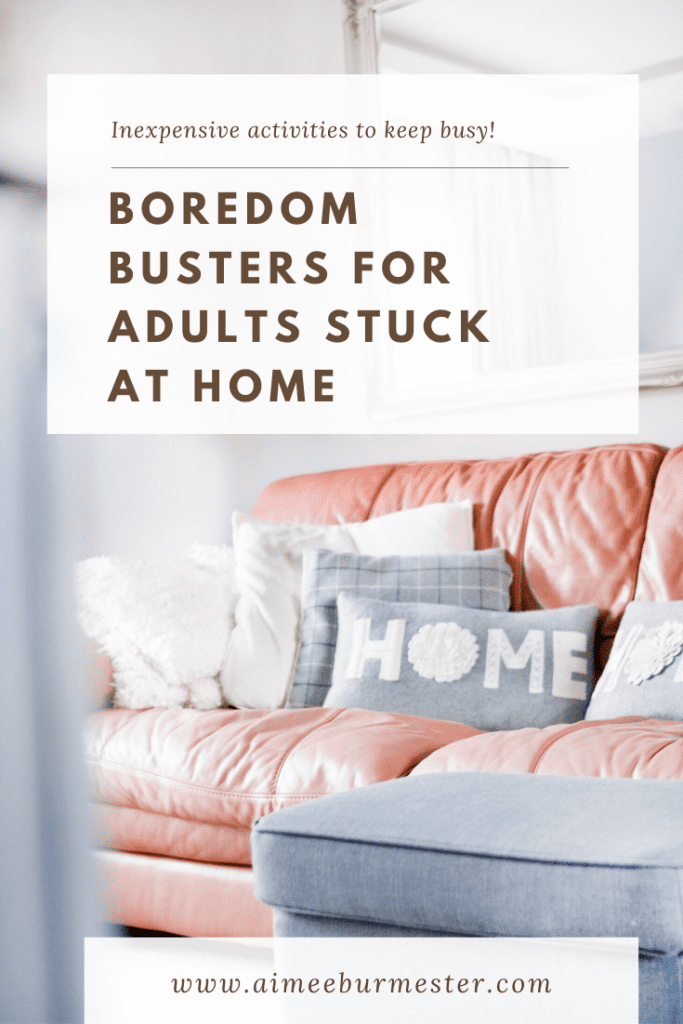 1. Gave myself a pedicure
2. Washed my hands a lot
3. Sorted through my clothing to find clothes that no longer fit and could be donated.
5. Drank coffee. A lot of coffee. Mainly this kind.
6. Made these Crunchy Protein Balls.
7. Filled out Surveys to make money here.
8. Filled out my census info at www.census.gov.
9. Learned to square dance.
10. Drank wine.
11. Washed my hands some more.
12. Took many many walks.
13. Did this workout.
14. And did Yoga with Adrienne.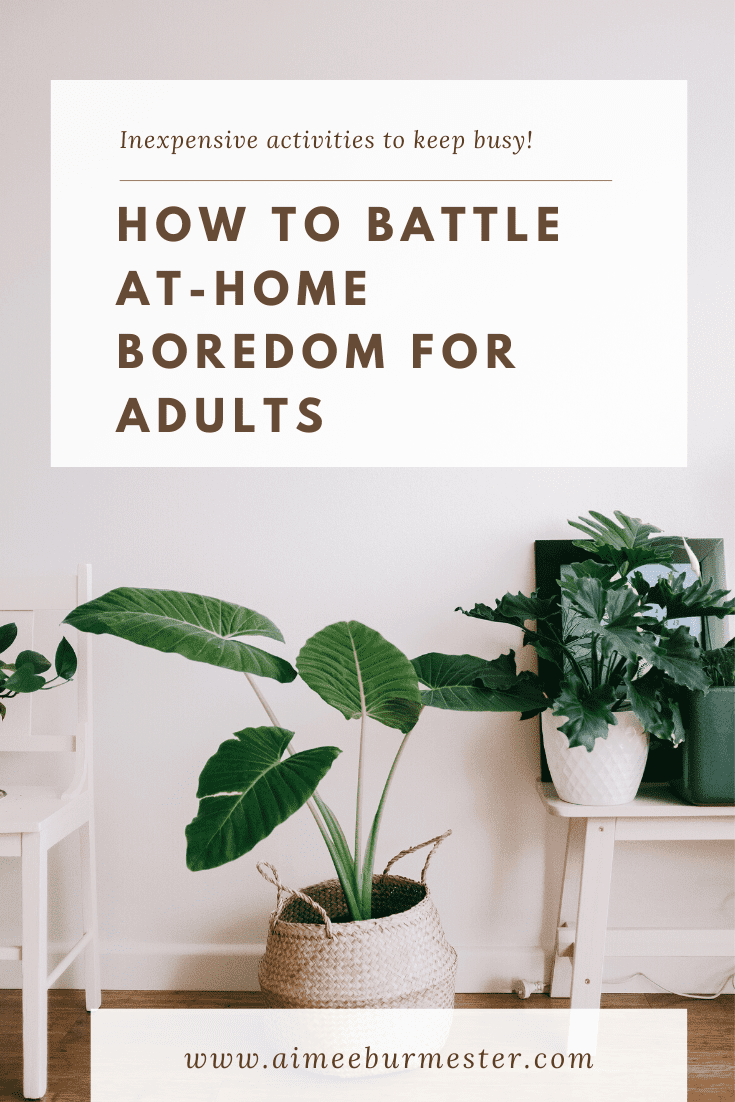 15. Talked to my cat
16. Read this book: Educated.
17. And read this book: You are a Badass.
18. And this book: Make Your Bed
19. Made this printable.
20. Cooked this pot roast.
21. Opened this savings account with $25 and received $25 free.
22. Made this banana bread from Namaste Flour.
23. Had Zoom meeting virtual happy hours.
24. Picked up my groceries curbside from Walmart, and claimed money using this App: https://ibotta.onelink.me/iUfE/8cc13c64 and used this code: chhlxak.
25. Got caught up on sleep.
26. Did this meditation.
27. Played Farkle.
28. Followed this work from home schedule.
29. Watched New Girl.
30.Watched Tiger King.
31. Watched Groundhog's Day.
32. Made this Whipped Coffee.
33. Worked on my budget.
34. Sewed these masks.
35. Stayed Home. Stayed Healthy.