Meal plan schedules and meal prepping are a great way to manage the stress of a busy and changing lifestyle. If your life is chaotic and are looking to find some consistency, learning to meal plan may be for you.
My husband and I are in our busy season of life: football season! As two people who work in higher education, (he as a coach and me as a development officer) the fall is our craziest time of the year.
Starting in August, my husband is coaching football from the early hours of the morning to late at night, and then starts over again the next day. Fall is busy for me as well as students return, alumni and donor events happen weekly, and football games are in full swing every weekend.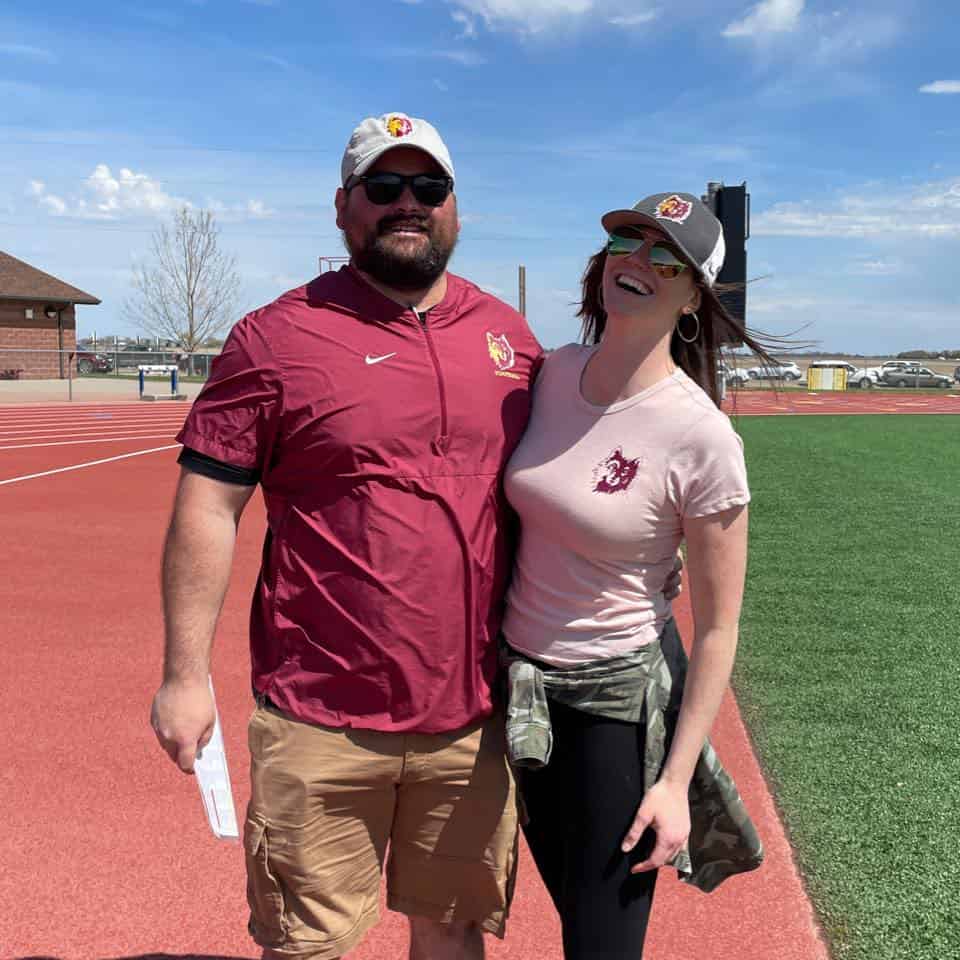 Believe me when I say I would not change anything about our lives. We both love our careers and the impact we are making on the lives of those we work with and for. However. It. Is. Chaos.
For over half of the year, we run, run, run and do not spend much time at home. That does not mean we do not prioritize eating delicious, healthy, home-cooked food. We absolutely focus on good, low-cost food that energizes us for the craziness and keeps us on track for our financial goals.
Here is how to create a meal planning schedule for a busy couple to stay sane, eat well, and hit your goals. 
---
This page contains affiliate links to products I recommend. If you purchase something from this page, I may receive a small percentage of the sale at no extra cost to you. For more info, click here.
---
Step One of Meal Prep: Write Out Your Schedule
If you are looking to start meal planning with a busy schedule, the first step is to write down every engagement you know that is coming up. You can choose what is important to note and write down, but my recommendation is to write down anything that is a priority. We do this in our house as a way to give that event, practice, workout, meal-planning time, etc., the time it deserves and make sure it happens.
Find the Best Scheduling Option for You
I also recommend finding the schedule system that works for you. Do you like to physically write things down with pen and paper? Then a weekly planner with each day broken down by hour might be best for you. I really love this planner from Blue Sky because it offers lots of room for each day of the week, and has the days segmented by hour. This helps me see when we will have time to meal prep, the days we will get to eat together, the days we'll be eating on the go, and when we'll "just have to go out to dinner." (We secretly love the days that we just have to go out!) 
Another planner option my husband and I have used is a weekly planner notepad that goes on our refrigerator. We love that planner because each day is given a space, we have plenty of room to write out each day's meals, and there is a section for our grocery list as well. Writing out meals and groceries right on the fridge is a great way to stay on track with our meals.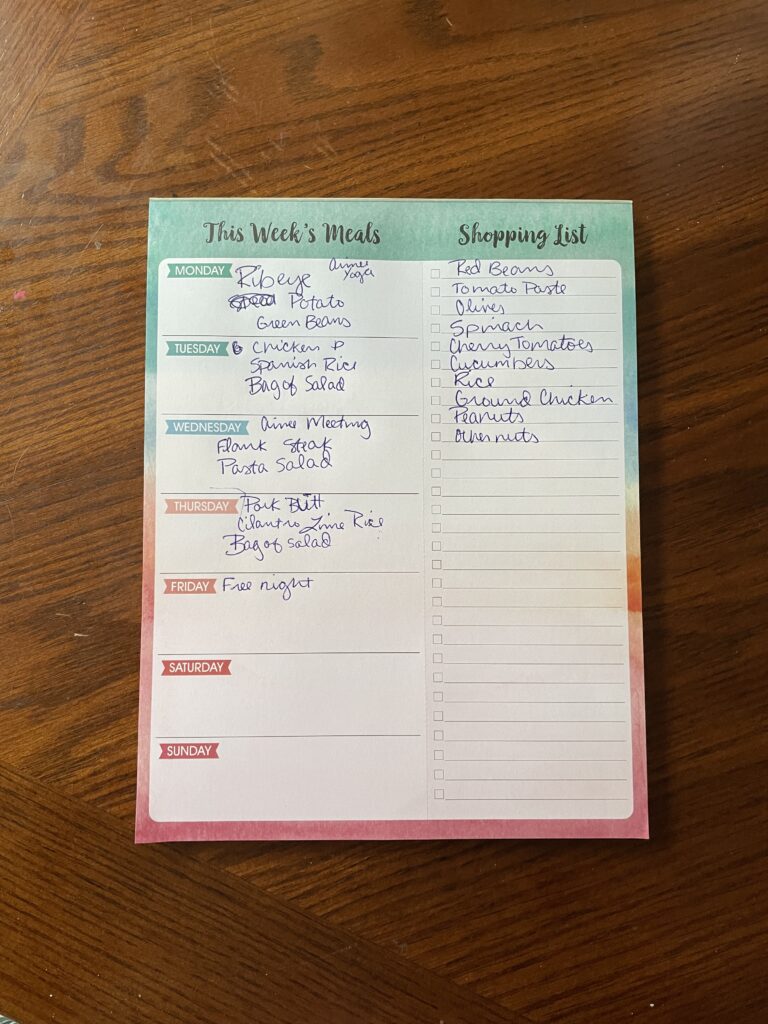 If carrying a planner, or posting on your fridge isn't a fit for you, do not worry, you are not alone! There are so many online planning tools available to help you track your days and meal plan and prep. A few options that I have used and liked are pretty basic–my calendar in my Outlook email, google docs, Asana, and even just the simple calendar on my phone.
There are so so so many planner and organization tools out there, but you've got to find the option that works best for you.
Step Two of Meal Scheduling: Find Easy, Go-to Recipes and Foods
Do you suffer from decision fatigue? This is defined as becoming overwhelmed by all the choices and decisions that you make throughout the day that you develop an inability to continue to make decisions.
By the end of the day, many of us are over making decisions, so planning what to eat falls to the wayside and we end up choosing what's most convenient. If this sounds like you, you can definitely benefit from meal planning and our step two: finding easy, go-to recipes and foods.
Start with Simple Easy Meals
If you've never been one to cook for yourself and you're trying to meal plan, it can be overwhelming. We recommend thinking back to the last month of any meals you did make that were easy to do. If any don't come to mind, here is a list of our favorite, simple recipes that help us stick to a simple meal schedule: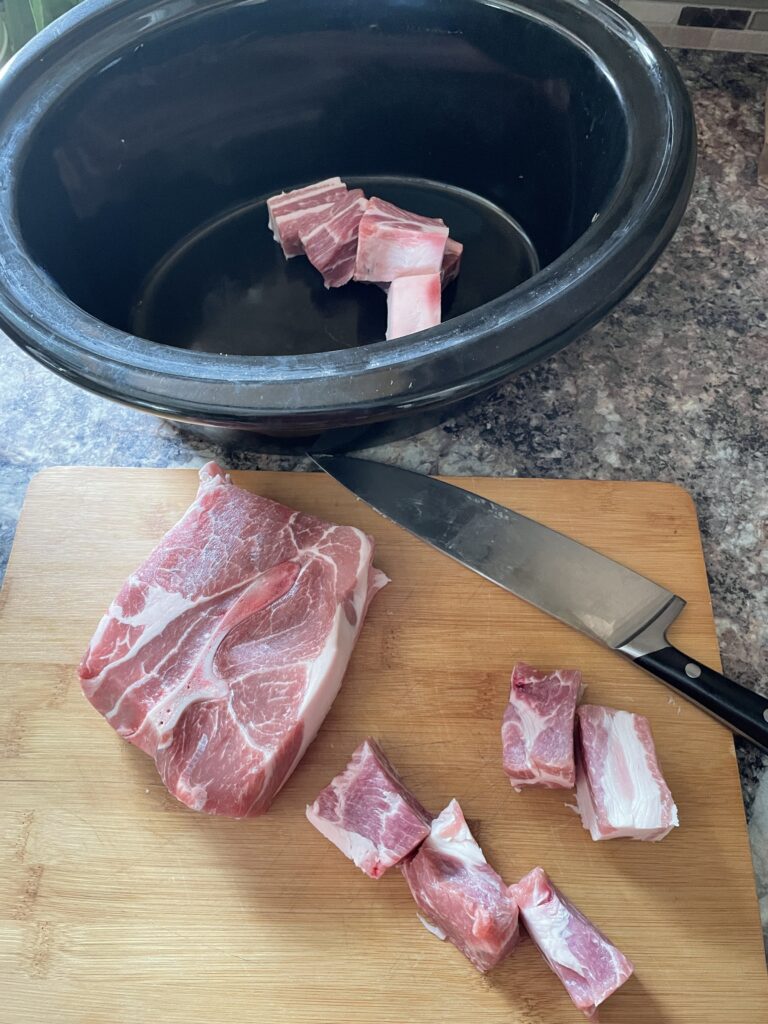 Make it Delicious
The best way to ensure you can stay consistent with your meal plan and prep is to find things you actually enjoy eating. This sounds like common sense, but if you've tried to meal prep before and you've failed, it might be because you've been restricting yourself from foods that you don't enjoy for some reason. Don't do that! Make sure you actually like what you're prepping.
Step Three of Meal Planning and scheduling: Go Grocery Shopping
Now that you've got your schedule figured out, as well as a list of easy meals and recipes, it's time to grocery shop! We try to shop once for the whole week so we don't spend random evenings at the grocery store picking up items we don't have (read: grabbing frozen pizza or fried chicken).
Grocery shopping once a week is so beneficial for a couple reasons;
Shopping once saves us time by limiting the trips back to the grocery store throughout the week
Shopping once saves on our budget by limiting the opportunities to purchase random items we don't really need.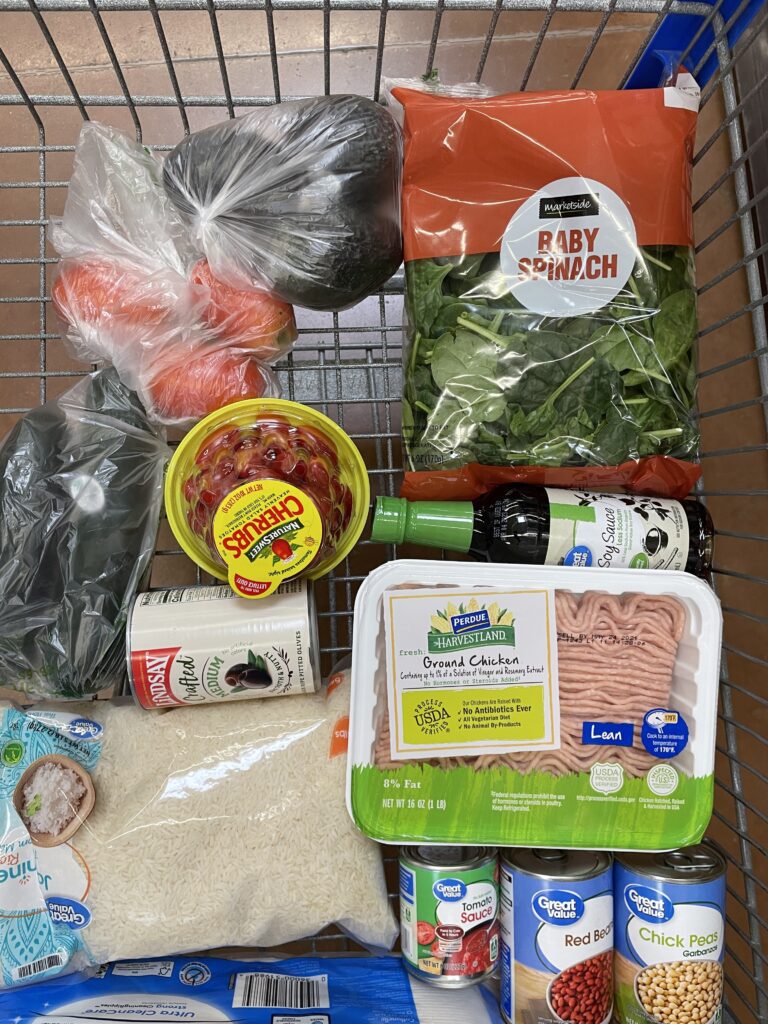 We ALWAYS make a grocery list that we take to the store with us. Just like your schedule and planning, I recommend finding the best way for you to keep your list. You can use a Google Doc, use just a list on your phone, make a list with pen and paper–whatever works for you!
Want a simple way to plan your grocery list? Use this printable AND fillable grocery list that breaks your groceries into each category. You can print this each week, or just save to your phone, computer, or ipad and just re-type each week!
Step Four of Meal Planning: Cook Once, Eat Often
You've got your schedule, you've written out your weekly menu, you've purchased your groceries, now it's time to prep your meals! I promise you, the more you can prep at once, the smoother, calmer and easier the rest of your week will be! This is so crucial when you are in your busy season!
Each week, I always try to cook at least these items to relieve some stress and give us back some time during our hectic weeks. Here is what I always cook or prep ahead of time:
Large batch cook one carbohydrate: we often make a large batch of rice, or bake a whole bag of potatoes, so that we can eat them throughout the week
Large batch cook a protein: we like to make a couple pounds of ground beef or chicken, grill chicken thighs or burgers, or crockpot a pork shoulder or shred chicken,
Large batch prep a veggie salad: the last item we make sure to batch cook is a veggie salad like this greek salad or this cowboy caviar recipe.
Step Five of Meal Planning: Store Your Meals for the Week
Once all your food for the week has been cooked, you need to store it so it lasts for the week! We have a few favorite food storage solutions that we love. I recommend using glass to store your food because it is BPA-free and microwave safe.
We have these Pyrex glass containers in our house, and I love them because Pyrex has a standard size to their glassware meaning if you lose a lid, or they start to wear out, it is very easy to swap them out with lids from other containers.
Another great option is these similar glass containers with snap lids. I love the snap-on lids because you know your food is sealed in and will stay fresh.
Conclusion
I hope this guide to meal planning through your busy season is helpful for you! The most important thing to remember is to make your meal plan work for you by adjusting to your lifestyle! There is no wrong way to plan, only benefits!
Looking for more time-saving and money-saving tips? Check out these posts!
How To Use Sinking Funds to Grow Your Wealth
How to Meal Plan to Stretch Your Budget