There are so many things to do in Watertown, South Dakota, and we've got a guide to show you just how fun the community is!
If you find yourself in Northeast South Dakota, I recommend visiting Watertown, S.D. Watertown offers four different places to sample local cocktails and get a taste of what this northern South Dakota city has to offer!
I'll admit, Watertown probably does not seem like the most alluring tourist destination, however, it is still a very fun small town on the prairie. Watertown also happens to be the only town in all of South Dakota that has a brewery (two actually!), a distillery, and a winery! If you're looking for a place where you can sample locally made libations--Watertown has you covered!
All About Watertown, SD.
Watertown, SD sits at the intersection of two major roadways, Interstate 29 and US Highway 212, so chances are, even if your final destination is elsewhere, you're probably going to pass through Watertown. Why not stop!?
Watertown has about 25,000 people and is the fifth largest city in South Dakota. There are two lakes just to the west of Watertown, Pelican Lake and Lake Kampeska. In recent years, the city and citizens of Watertown have made quite the effort to improve their downtown space to make it more welcoming for visitors as well as those that live there. 
The city of Watertown also built a brand-new airport with direct flights to Chicago and Denver everyday. We've flown this airline multiple times to Chicago, and our round-trip flight (checked-bag included) costs right around $200. You cannot find a flight that cheap anywhere!
Three of the places I recommend visiting are actually downtown, Watertown Brewing Company, Dempsey's Brew Pub & Restaurant, and Watertown Confectionery and Ghost Town Winery. The last place, Glacial Lakes Distillery is just a short drive from downtown.
Watertown Brewing Company
Watertown Brewing Company is a great place to stop for locally made beer and food. WBC is unique in the naming of their brews--almost all are named after local famous folks or landmarks.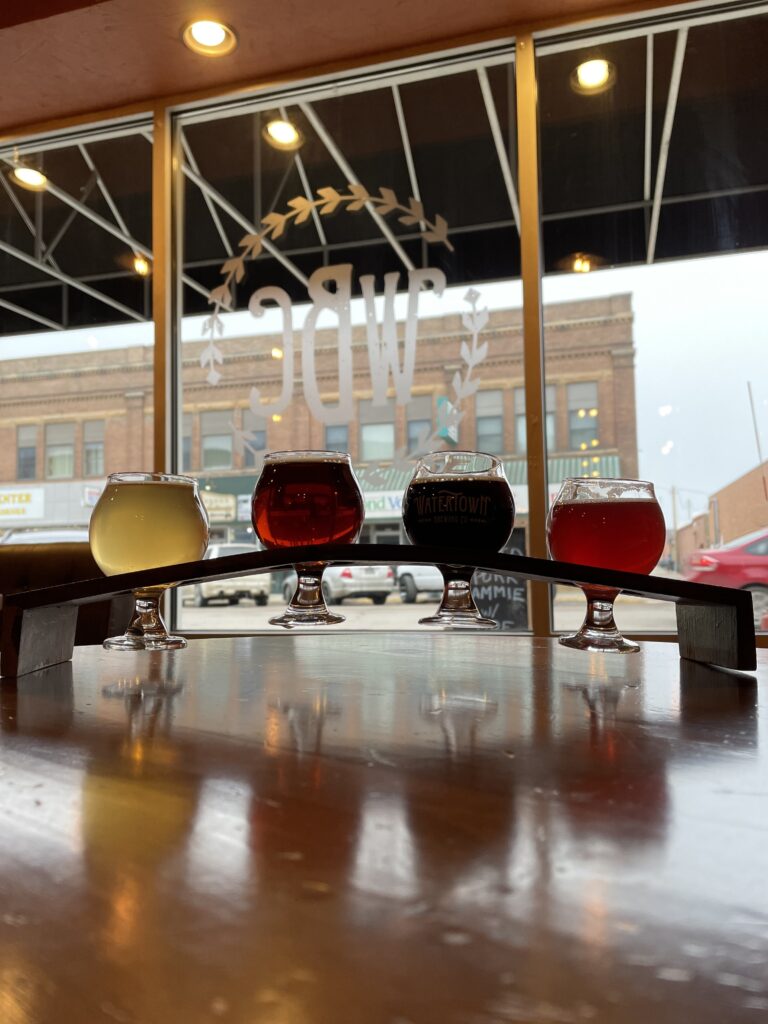 They have a large variety of beers on tap from your typical domestics to their own brews like sours, IPAs, and stouts. The best part? They grow their own hops! So depending on which beer you choose to sip on, your beer may be completely local from seed to glass!
If you find yourself in Watertown midweek, make sure to check out WBC's date night specials on Wednesday!
Glacial Lakes Distillery
One of only a handful of distilleries found in the entire state of South Dakota is found in Watertown. Glacial Lakes Distillery was started by a group of friends and now their vodka, rum, whiskey and gin are distributed around the region.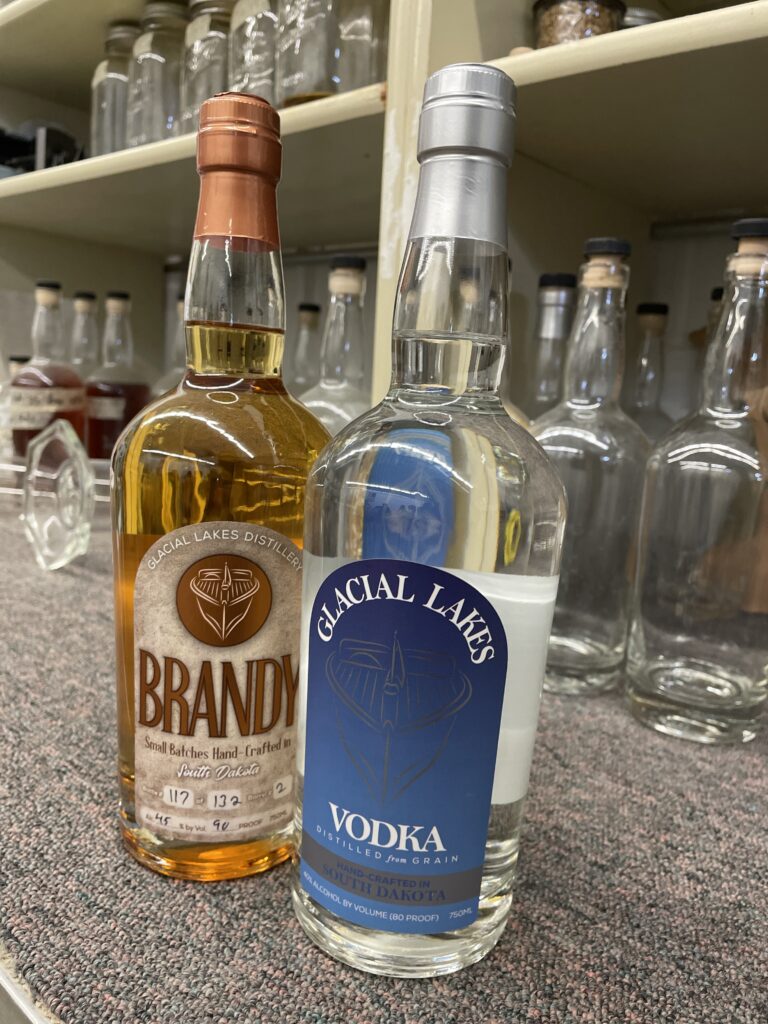 You can schedule a tour of the distillery where Tom, the owner, will walk you through all the steps of distilling, and even share some interesting facts. Did you know that in order for a spirit to qualify as South Dakota made, it must be made of at least 30 percent South Dakota grown ingredients. Glacial Lakes' spirits use South Dakota grown corn and wheat in their products and they taste smooth--definitely worth stopping!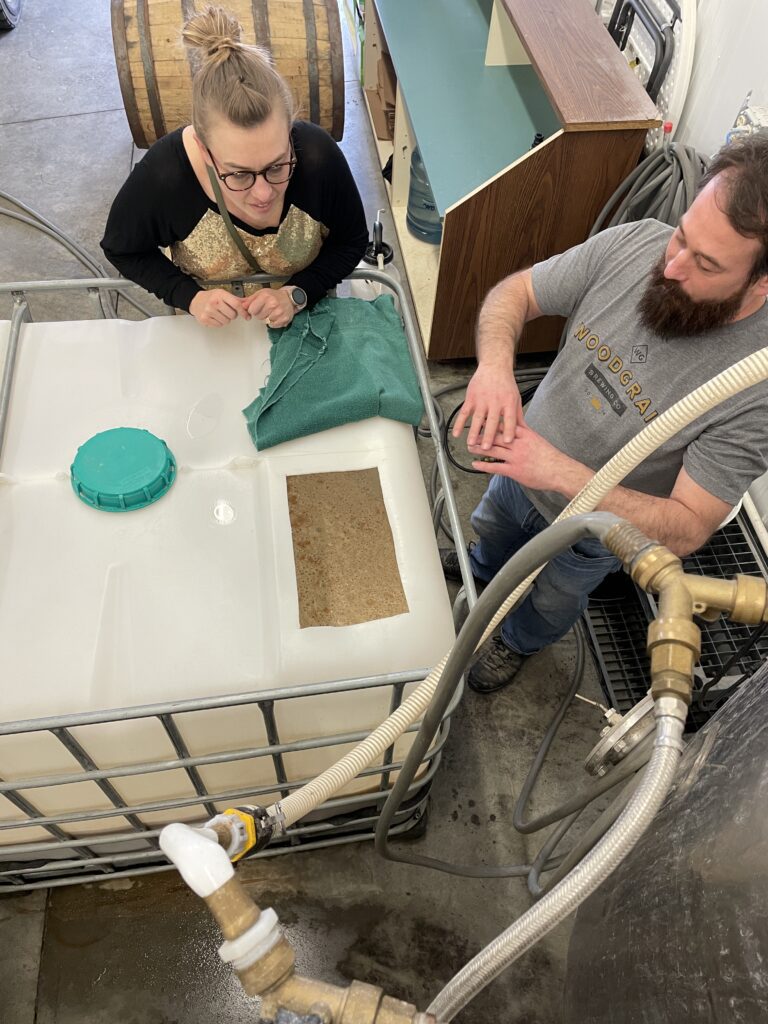 Dempsey's Brew Pub & Restaurant
If you're looking for a German or Irish pub feel with pub fare and amazing pizza, check out Dempsey's Brew Pub & Restaurant. Dempsey's brews around a dozen of their own beers right on location and their owner, Sean Dempsey is South Dakota's only certified Pizziaola and a member of the USA Pizza Team.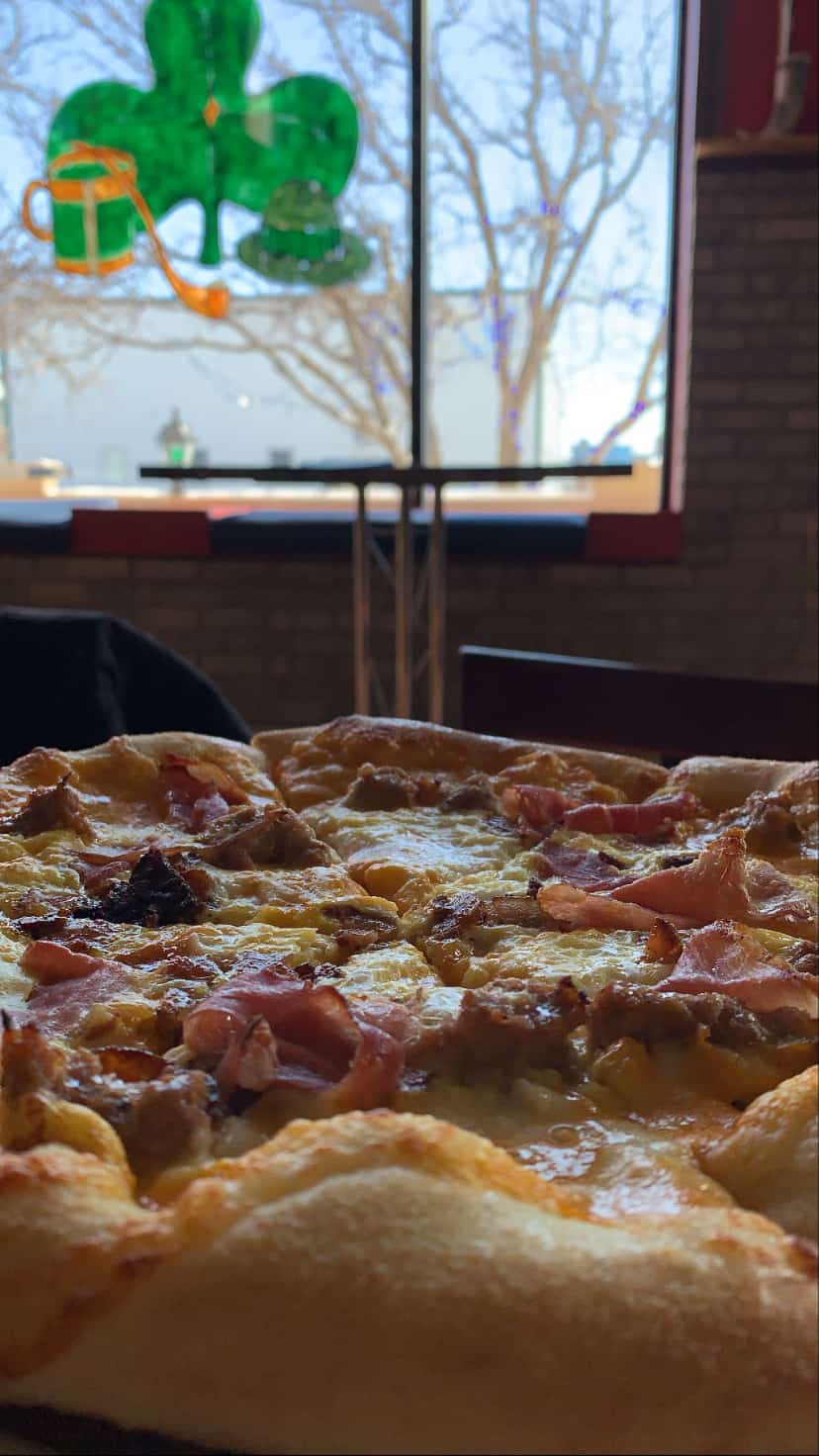 As the second oldest brewery in the state that serves amazing pizza--Dempsey's is definitely worth a stop!
Watertown Confectionery & Ghost Town Winery
If you're needing something sweet after all the beer and spirits, then Watertown Confectionery & Ghost Town Winery needs to be on your visit list!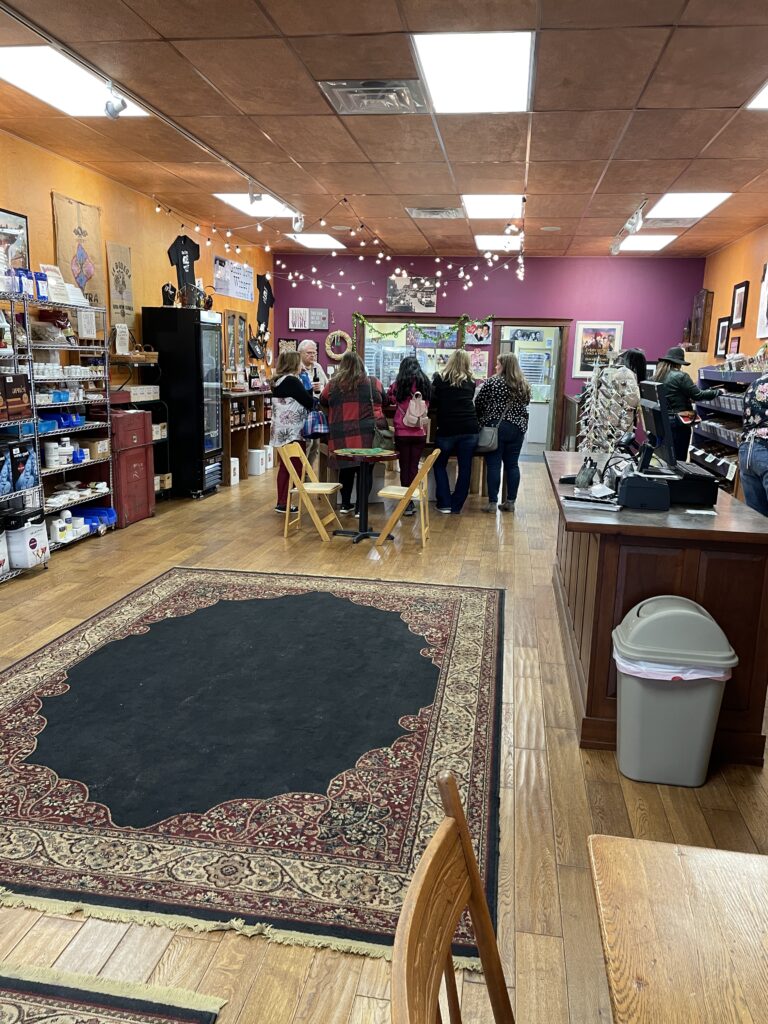 Located just down the street from Watertown Brewing Company, Watertown Confectionery & Ghost Town Winery features locally made chocolates and wine. Each of the wines are uniquely named after "ghost towns" or abandoned towns of South Dakota. Wine tasting is available and I definitely recommend trying a few!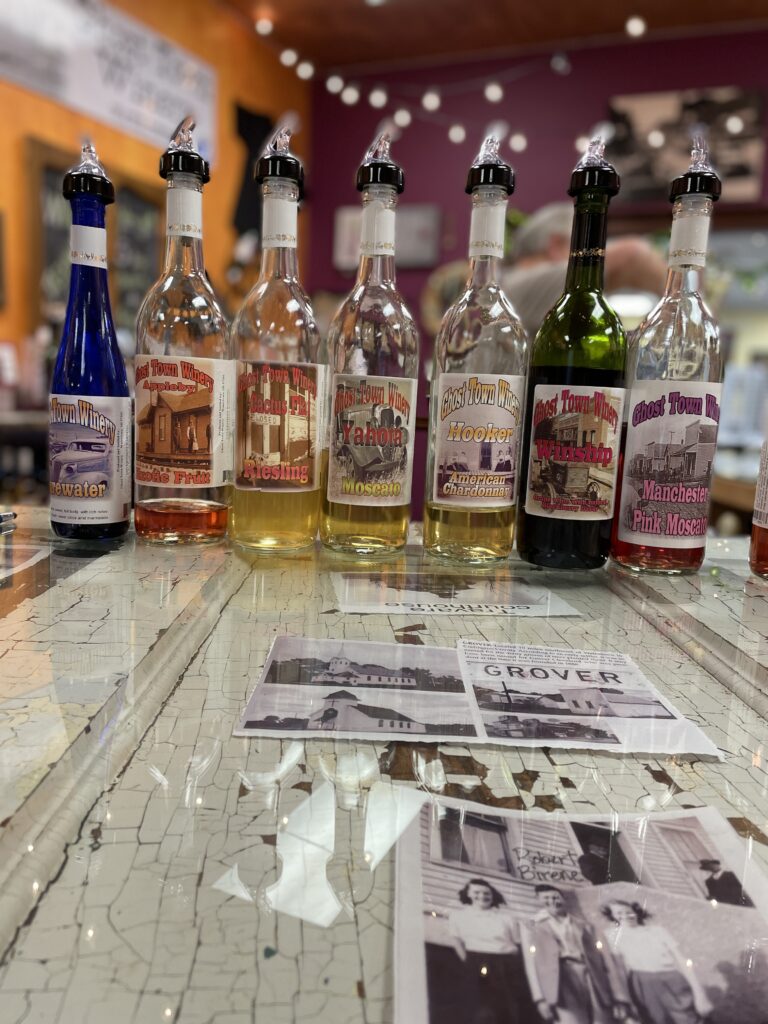 If you want to try your hand at making wine at home, Watertown Confectionery & Ghost Town Winery sell all that you need to make your own wine!
Looking for more South Dakota travel tips?
Check out these posts:
Five Things To Do & See in Northeast South Dakota
The Best Things to Do in the Black Hills in the Winter