The Black Hills are just as beautiful and breathtaking in the winter as they are in the summer. With less people, smaller crowds and more snow, there is so much to take advantage of in the winter in the Black Hills, including the following five things.
If you've ever been to the Black Hills you know just how gorgeous they are year-round. However, there is a certain mystery and mystique about the Hills in the winter. The snow and colder temperatures transform the area and turn them into a winter wonderland opening up so many more options for activities.
Here is my list of things to do in the winter in the Black Hills.
Skiing & Snowboarding at Terry Peak
The Black Hills is a great alternative to the larger mountains in the western and even eastern United States. Skiing and snowboarding at Terry Peak is great for couples, families, or groups of friends. With multiple lifts, differing levels of challenge in the hills, ski and snowboarding teachers, and a summit of 7,100 feet--the tallest between the Rockies and the Swiss Alps, there's plenty to do for every experience level. If a day on the hill is not your thing, spend the day enjoying beverages in one of two lodges, the Stewart Lodge (the main lodge) or the Nevada Gulch Lodge which features the Dark Horse Saloon. 
If you're visiting the Black Hills primarily for skiing or snowboarding, you'll be pleased to find plenty of lodging options right on the Terry Peak property or near by. Cabins, condos, BnBs, there are many options!
Community Caves in Spearfish Canyon
If you're looking for more outdoor adventure and a natural experience that can only be experienced in the winter, check out the large ice formations that form over the Community Caves in Spearfish Canyon. Microspikes and poles are necessary for traversing the icy and snowy trail, but definitely worth the short half-mile hike. Learn more about this trail and the caves, check out this article!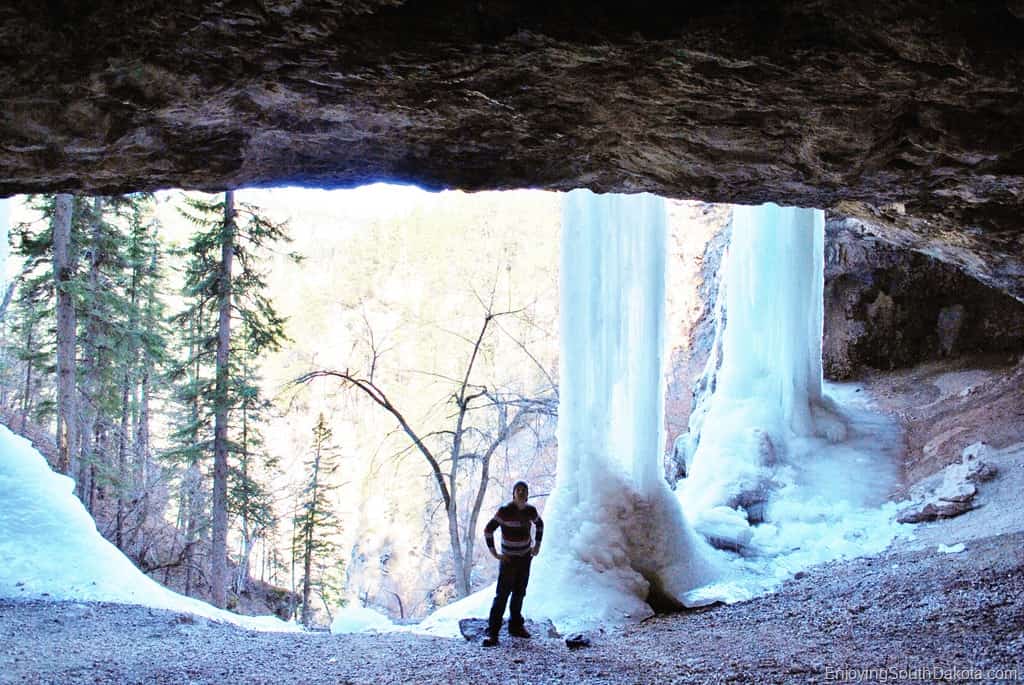 Snowshoeing
With so many trails weaving through the Black Hills, there are a limitless number of places to explore nature through snowshoeing. A fairly inexpensive activity, almost every lodge or rental place in the hills will offer snow shoe rental. Two recommendations are Spearfish Canyon Lodge and Spearfish Canyon Nature Area. Both offer inexpensive snowshoe rental for an entire day, and will be able to direct to you to the best trails for you.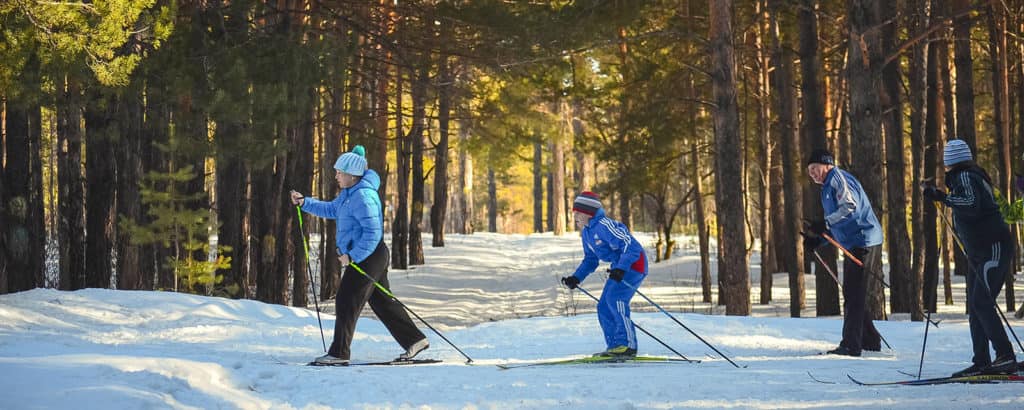 Natural Mineral Springs
One little known geographical highlight of western South Dakota is the Hot Springs in (fittingly named) Hot Springs, South Dakota. Natural mineral springs are found throughout Hot Springs, and the community offers two different locations where the healing warm water can be enjoyed: Evans Plunge and Moccasin Springs Natural Mineral Spa. 
Evans Plunge is full of history, and offers a family friendly environment with water aerobics, shallow pools and water slides. This is a great experience for a family looking to warm up and spend time swimming in the dead of winter.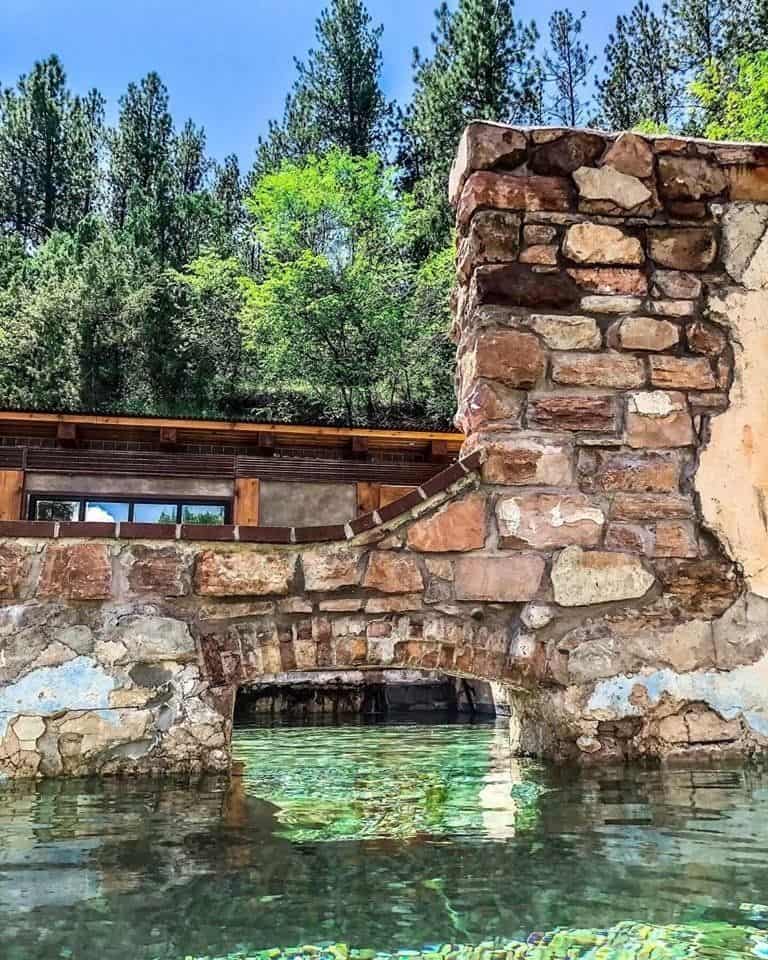 If you're looking for a holistic healing experience, check out Moccasin Springs Natural Mineral Spa. Along with access to the hot springs, you'll find unique lodging options, and many spa treatment options. Moccasin Springs also offers different types of yoga classes such as Hatha and Kundalini.
Explore Deadwood
If outdoor activities, snow and chilly temperatures, or soaking in a hot spring are not for you, the excitement of Deadwood might be up your alley. A historic town that still has many of its original buildings, exploring Deadwood feels like stepping into the Wild Wild West in the 1800s.
Not only is Deadwood famous for its unique history and rugged cowboys, it's also the gaming and gambling oasis of the upper Midwest. You may spend your winter days exploring nature in the Black Hills, but spend your nights gambling and eating in downtown Deadwood. The town has less than 10,000 people, but it's main streets are paved with cobblestone and feature many casinos, places to stay and eat. From modern and high class, to a haunted overnight stay, there are many options for places to rest your head.
My recommendation? Check out the Celebrity Hotel and Casino. Located smack in the middle of Deadwood's main drag, each room is themed and different from every other room. Your accommodations are just steps from slot machines and poker tables, and within walking distance of all the great attractions of the town. 
There you have it. The best things to do in the winter in the Black Hills. Do you have other ideas of things to do in the Black Hills in winter? I would love to hear them!
Looking for other Black Hills travel tips? Check out how I spent four days in the Black Hills for $500, or the Best Black Hills Accommodations for Couples.