As the temperatures drop in the winter season, turning to libations can warm us up! Here's a round-up of six great cocktails to enjoy this winter.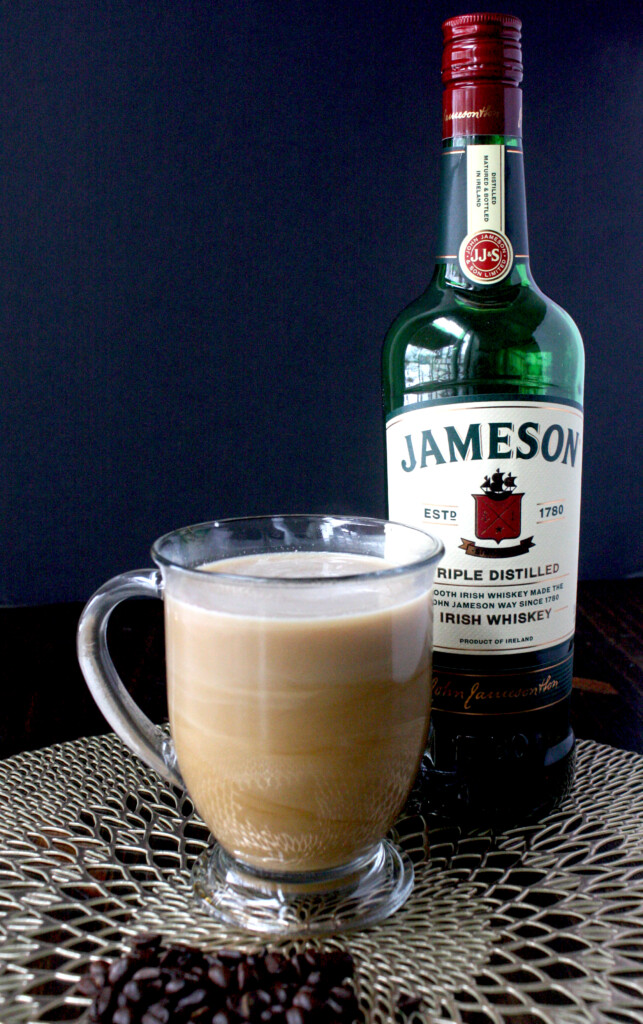 The winter months are full of opportunities to enjoy cocktails with friends and family, and these six winter cocktails are sure to quench your thirst at any time!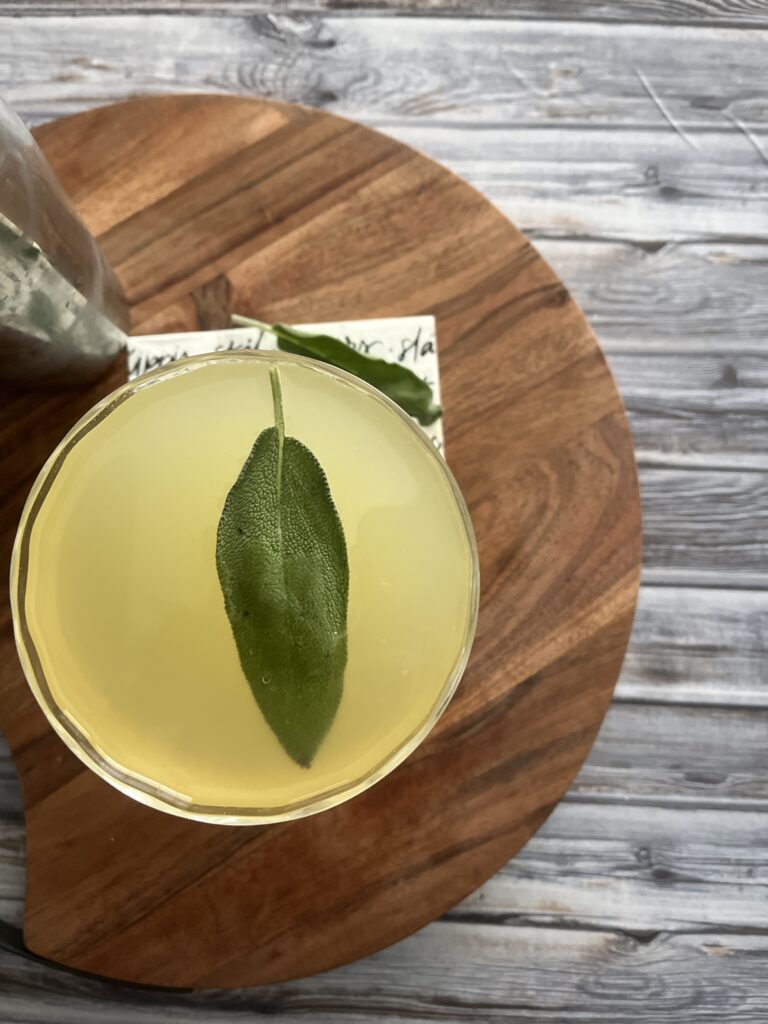 Sage Gin Gimlet
This sage gin gimlet cocktail is a great drink for winter parties–it sounds complicated, but it's incredibly simple! This cocktail is easy to make just one of, or make an entire batch of to have ready for your next party or get-together.
I like to make a batch of the sage simple syrup so I have it ready prior to any celebration so that I have it on hand.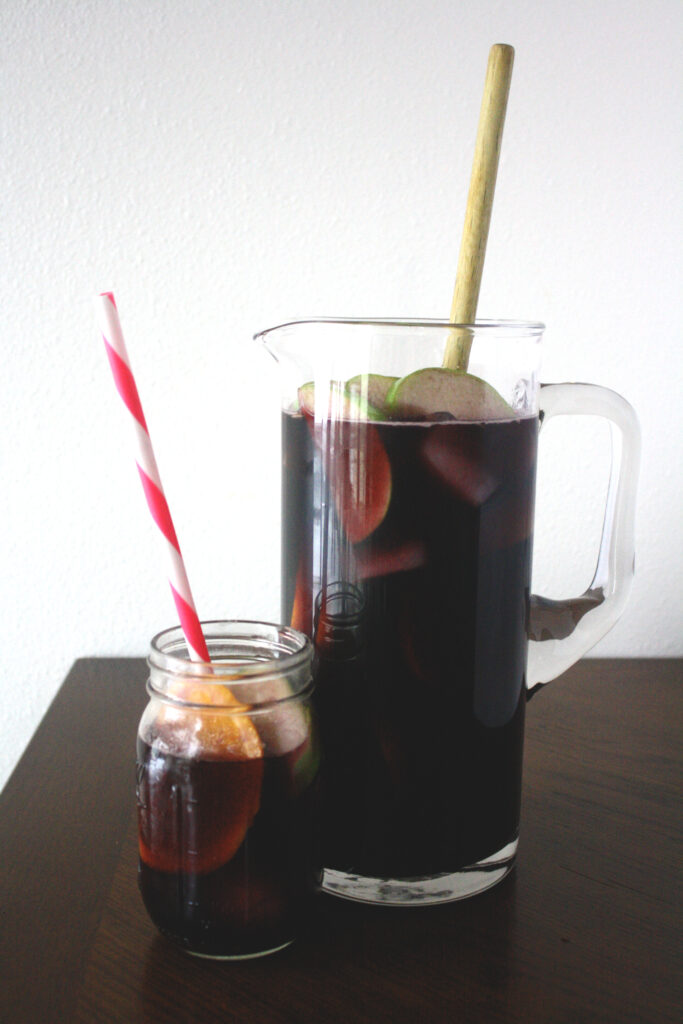 Superbowl Sangria
Do you need a cocktail to share at your next Superbowl Sunday celebration? Try this Superbowl Sangria while you catch touchdowns and commercials.
Sangria is the perfect cocktail to make in the winter; it combines fruit, red wine, and liquor that melds together, and tastes perfect when enjoying with others.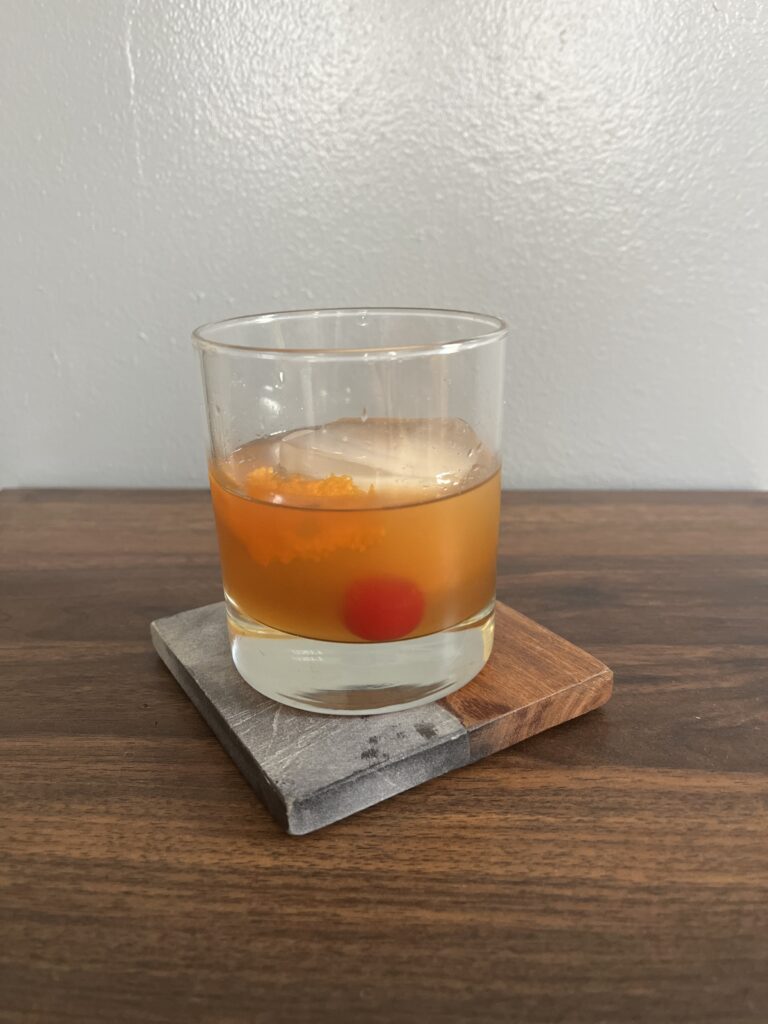 Old Fashioned with Simple Syrup
Fire crackling in the fireplace, lights twinkling on the Christmas tree, and an old fashioned cocktail in your hand–that is the perfect winter scene!
An old fashioned is a traditional whiskey cocktail that is slightly sweet and slightly bitter, but is sure to warm you up in the winter. We like to make our Old Fashioneds with simple syrup as there is just enough sweetness added to the drink.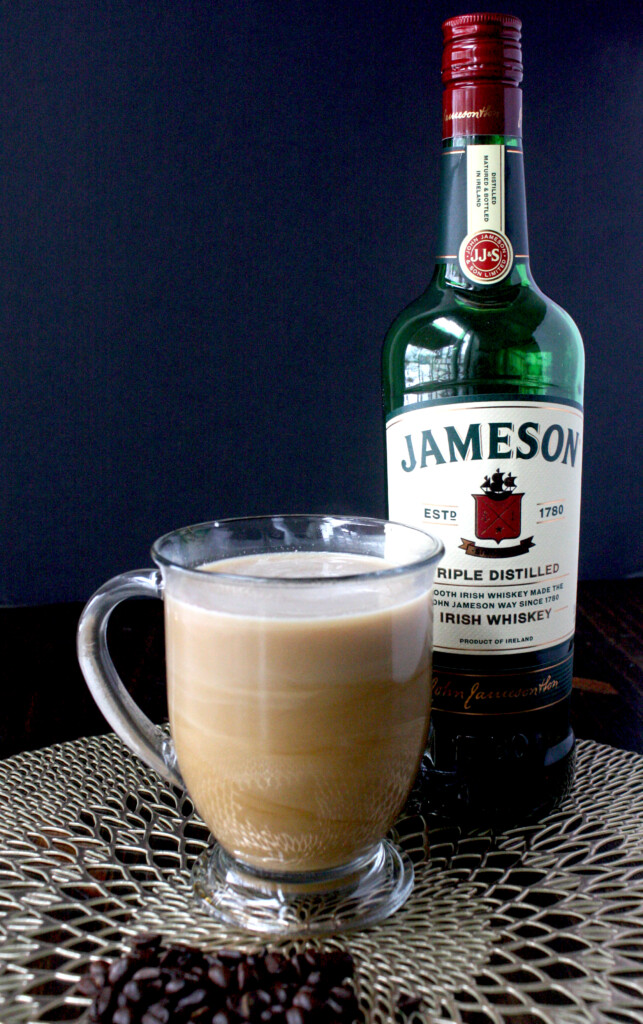 Traditional Irish Coffee Recipe
A traditional Irish coffee is a great after dinner drink to share with friends and loved ones. The combination of hot coffee, thick cream, brown sugar and irish whiskey will keep you warm all winter long!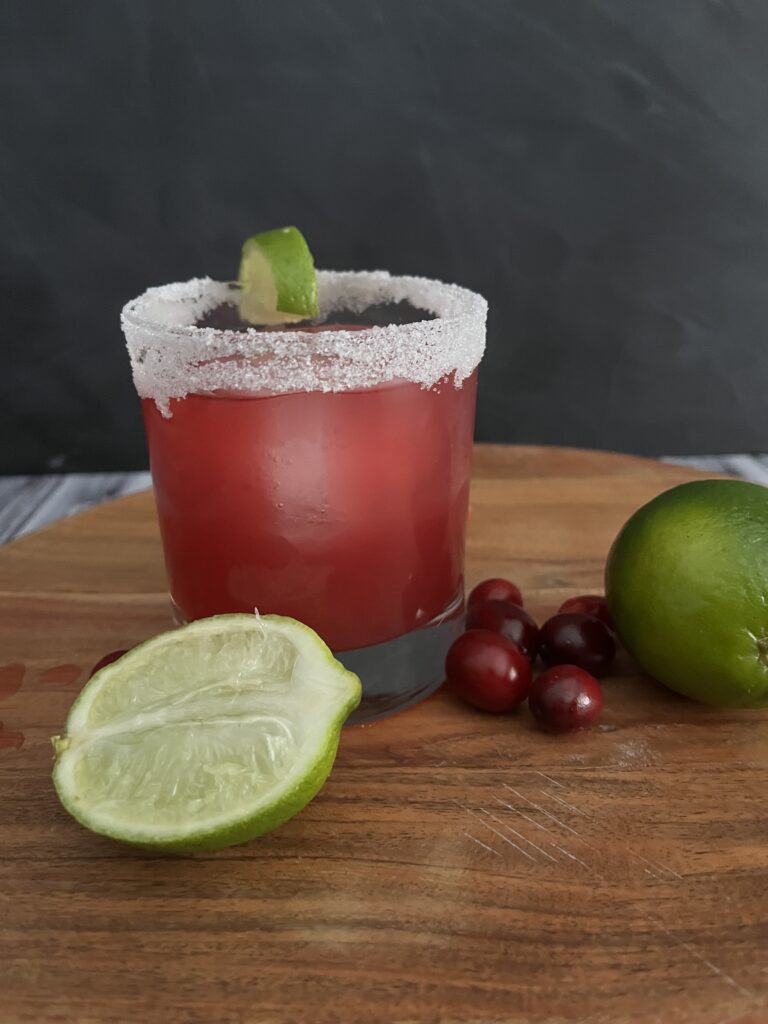 Winter Margarita Recipe
A twist on a traditional margarita, this winter margarita recipe incorporates cranberry juice to make you feel festive while you sip. Get in the holiday spirit with this refreshing and simple margarita recipe!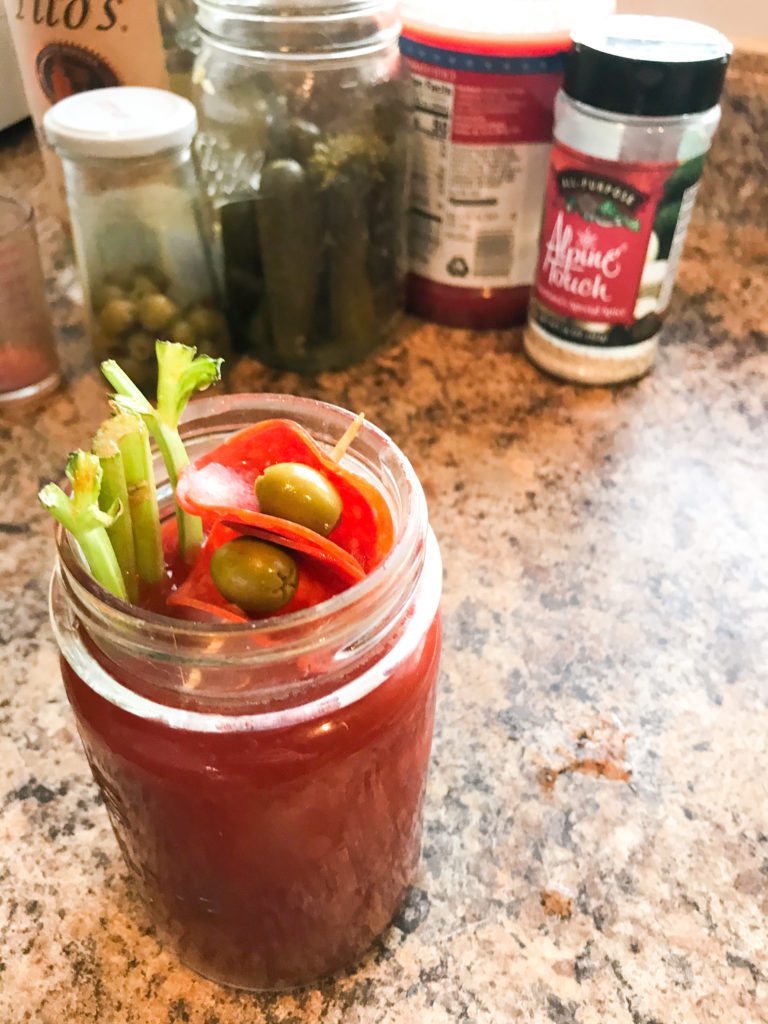 Classic Bloody Mary Recipe
Too much celebration last night? Need a little pick-me-up at brunch? This classic Bloody Mary recipe is the perfect drink to consume after an evening of fun. No matter the time of the year, winter, spring, summer, or fall, a bloody mary cocktail is perfect.
Want a twist on a bloody mary? Try a Bloody Maria! By substituting tequila for vodka, you create a whole new cocktail.
Looking for more cocktails to try? Check out these recipes!